So many last-gen games to talk about!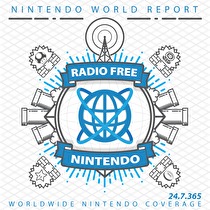 Subscribe via iTunes (Please rate and review, too!)
Jon returns this week and has plenty to say, but you won't hear the bulk of his game exploits until well over an hour into this monster pile of New Business. We didn't plan it this way, but the RFN crew had so much to say about so many games that the intro segment consumed an entire, full-length episode with no break.
Jonny leads with a full half-hour just for his games, which include disappointing first impressions of Jett Rocket II for 3DS and more upbeat wrap-ups on DuckTales Remastered and Toki Tori 2+ on Wii U. James follows with the end of his Spirit Camera experiment, a long-awaited conclusion for Project X Zone, a few more comments on Ni no Kuni, and another look at our beloved Trauma Team.
Guillaume keeps the streak going with his own mess of games to discuss. It starts with Wii Fit U, for which he now possesses the elusive Fit Meter (thus owning the game outright for only $20). He tries a pair of Wii Virtual Console games (not yet, maybe never on U): Star Parodier and S.C.A.T. You read that right. Gui even crams in his much-delayed recommendation for SteamWorld Dig -- one of many you've probably heard for this endearing indie adventure. Jon, who is active all along but mostly patient for his turn at the microphone, finally gets to bring up a couple games after weeks since we least heard from him. He tries the wonderful, weird Gargoyle's Quest on 3DS Virtual Console (for the first time ever!) and also finds that Grand Theft Auto V is much more his speed than the previous one.
Doing a whole show of New Business was probably mentally necessary, as we've obviously been playing tons of games lately and needed to unload our noggins before this epic weekend approaching now. Mario and Zelda loom large over the rest of 2013 -- be sure to email your thoughts about those games or anything covered (or that should be covered) on this show! This is also the last episode before the telethon, which I hope every single RFN listener plans to check out and support in whatever way possible. It is by far the biggest and most important thing we do all year for this podcast and the entire website. If the recording comes out clean, we'll be releasing that in parts to fill up your RFN feed next week. We're not totally sure about Thanksgiving plans, but you can expect to hear something from us on that most hallowed video game holiday week!
Hey, also check out the Kickstarter that Gui mentions at the end -- Tadpole Treble, which could come to Wii U!
This podcast was edited by Guillaume Veillette.
Music for this episode of Radio Free Nintendo is used with permission from Jason Ricci & New Blood. You can purchase their newest album, Done with the Devil, directly from the record label, Amazon (CD) (MP3), or iTunes, or call your local record store and ask for it!
Additional music for this episode of Radio Free Nintendo is copyrighted to Nintendo and is included under fair use protection.