We are all waiting for a Jon Lindemann-based character action game.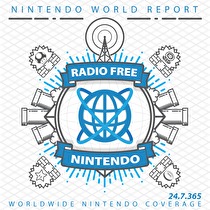 Subscribe via iTunes (Please rate and review, too!)
Jonny is still out of commission, so the situation required bringing in someone with the chops to answer the bell. It required someone who could participate in our Retroactive discussion. It required someone to fill a void in our hearts. An exhaustive search turned up nothing. Then, seemingly as if by providence, Greg Leahy showed up, and we were made whole.
As our guest, Greg kicks off New Business with quick summary of Rayman Legends and then gives us his thoughts of the recently updated Toki Tori 2+. Gui continues his valiant effort to be Atlus Fan #1 with impressions of Etrian Odyssey Untold: The Millennium Girl demo. He seems less than convinced by the story mode. Jon continues his self-abuse with Ninja Gaiden on the 3DS Virtual Console, making us all happy that his Ninja Gaiden countdown has reached its conclusion. Lastly James gives his concluding thoughts on Valkyria Chronicles before teasing his next play: Ni No Kuni.
After the break we conclude our Retroactive of Pandora's Tower. Warning, this segment contains spoilers for some of the game's five endings. James and Greg have cleared the title so they can dwell on the impact of the game's finale. Gui and Jon give updated, or in Jon's case first, reactions to what they have seen thus far. We all agree the game is surprisingly complex and an utterly befuddling blend of gameplay styles. Certainly this is the top Character-Action, dungeon crawling, dating sim with RPG mechanics on Wii.
Next week we'll be back to our regular format, which means we need your listener mail. You can send us all your questions, comments, and complaints here.
Our thanks to Greg for filling in on short notice.
This podcast was edited by Guillaume Veillette.
Music for this episode of Radio Free Nintendo is used with permission from Jason Ricci & New Blood. You can purchase their newest album, Done with the Devil, directly from the record label, Amazon (CD) (MP3), or iTunes, or call your local record store and ask for it!
Additional music for this episode of Radio Free Nintendo is copyrighted to Nintendo and is included under fair use protection.