We look at the Wii U's fall lineup, and Kim rolls a spooky strike with Undead Bowling why would I write that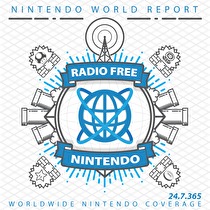 Subscribe via iTunes (Please rate and review, too!)
We have another substitute this week (for Jon this time), and it happens to be the debut of Kim Keller on RFN. She was great at E3 and brings a lot of interesting thoughts to this episode as well, including one of the greatest New Business surprises in a long time. But we start with Jonny's recent exploits in the Wii U version of Call of Duty: Black Ops 2, plus the deliciously snack-sized Rogue Legacy on PC. Guillaume revisits Super Metroid on Wii U Virtual Console, an RFN favorite (for most of us) that he hasn't really discussed before now. Kim finds herself addicted to competitive Injustice: Gods Among Us, but her lasting contribution to this podcast is surely a review for Undead Bowling. It's a rated-M bowling game. IT'S A RATED-M BOWLING GAME. And, shockingly, it may also be a pretty good game outside of the fully committed aesthetic and bizarro premise. James has to follow that hammer-drop with a lamentation over Breath of Fire 6, as well as his bemused, if not disturbed, impressions of Puzzle & Dragons for iOS.
After a particularly rowdy Now Playing break, we return for a feature segment looking at our most anticipated Wii U releases for the rest of 2013. These are definitely personal picks, with each panelist choosing a couple of titles based on individual preference, so don't be surprised if we pass over your own future favorite. Still, it's nice to spend half an hour being mostly positive about Wii U games, other than that stretch where James gets real, and maybe even pessimistic, about Mario (even though he picked it).
Big ups to Kim for filling in this week! We should have the fearsome foursome back together for you next time, where we'll catch up on Listener Mail. You can make that even better by sending in your own question or comment for the show! Also, in case you hadn't heard, Pandora's Tower won the RetroActive poll... so pick up your copy soon and play along with us! The discussion has already started in that official RetroActive #28 forum thread.
This podcast was edited by James Jones.
Music for this episode of Radio Free Nintendo is used with permission from Jason Ricci & New Blood. You can purchase their newest album, Done with the Devil, directly from the record label, Amazon (CD) (MP3), or iTunes, or call your local record store and ask for it!
Additional music for this episode of Radio Free Nintendo is copyrighted to Nintendo and is included under fair use protection.