For once, we actually made it through several emails!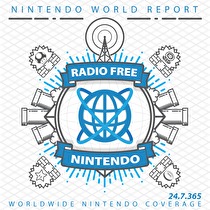 Subscribe via iTunes (Please rate and review, too!)
James couldn't join us this week, so we bring back TYP as one of our favorite substitutes/guests. New Business carries an odd batch of games, starting with Jon's first impressions of Shantae for Game Boy Color, the cult classic. Three of the four guys have been trying it this week, and they all agree that the game has a rough start but great potential. TYP then checks out Darksiders... 1, which is well-worn territory on this podcast but still a game worth checking out, especially for 3D Zelda fans. Guillaume has an actual new release with Guild 02's Attack of the Friday Monsters. It seems like a very charming game, though not quite as exciting as you might hope for in the wake of Pacific Rim. He also spent some time observing his girlfriend play A Link to the Past, which gives us all a chance to heap adoration on the SNES classic. Jonny wraps up the segment with a long-brewing follow-up on Ni no Kuni, which he's finally about to complete.
A diverse edition of Listener Mail kicks off with thoughts on Earthbound and future prospects for Mother 3 in the West. We continue with Wii U as part of the tablet fad, and whether it should have been launched a year later (or even a year earlier). Then we have corrections on the topic of eShop credits, and a witch hunt for the person most responsible for recent troubles at Nintendo. Finally, the perennially popular subject of Virtual Console returns to this segment. Please help us keep the show filled with great conversation by submitting your own questions and ideas for Listener Mail!
There are only a couple of days left to vote on the upcoming, Wii-themed RetroActive, so be sure to do that right away!
This podcast was edited by Guillaume Veillette.
Music for this episode of Radio Free Nintendo is used with permission from Jason Ricci & New Blood. You can purchase their newest album, Done with the Devil, directly from the record label, Amazon (CD) (MP3), or iTunes, or call your local record store and ask for it!
Additional music for this episode of Radio Free Nintendo is copyrighted to Nintendo and is included under fair use protection.