StreetPass games, Wii U talk, Zelda, and the buyer's remorse of James Jones.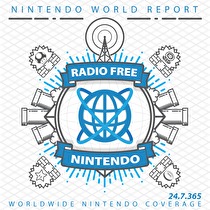 Subscribe via iTunes (Please rate and review, too!)
It's business as usual for only half of the show this week, as Jonny has to cut and run to make some prior commitments that almost certainly have something to do with the exploration of outer space (with Jonny, they always do).
However, that doesn't stop us from discussing new business, and Guillaume starts us off with his raw, uncut opinions of the new StreetPass games on 3DS. Yes, he bought them all, but he'll let you know which ones YOU should buy. Jon had a chance to (finally) check out Wii U and New Super Mario Bros. U at Best Buy, giving us his fresh hands-on perspective after hearing about the system for so many months. Jonny dissects The Legend of Zelda: Oracle of Ages, and James talks about the successes and failings of the strange retro RPG Evoland.

For the second half, James, Jon and Guillaume go over the news from the latest Nintendo Direct and completely ignore some game called Earthbound (total lie). They then move on to their main topic, which is the impact of what has now become a summer ritual for gamers of all types: the Steam Sale. What can Nintendo learn from it? What can we, as gamers, learn from it, and how has it taught (or trained) us? It's a fun, Metts-free discussion, and you can't beat that with a bat.

ALSO: Be sure to check out the poll for our next edition of Retroactive! Cast your vote here.
This podcast was edited by Guillaume Veillette.
Music for this episode of Radio Free Nintendo is used with permission from Jason Ricci & New Blood. You can purchase their newest album, Done with the Devil, directly from the record label, Amazon (CD) (MP3), or iTunes, or call your local record store and ask for it!
Additional music for this episode of Radio Free Nintendo is copyrighted to Nintendo and is included under fair use protection.