We now interrupt your regularly scheduled RFN for this randomized tour through the Wii Shop Channel.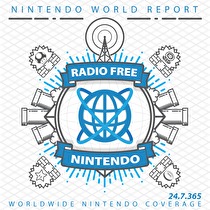 Subscribe via iTunes (Please rate and review, too!)
This episode is a major departure from the usual format, as the show is hijacked by the original gaming podcast pirates, Karl and Stan, as co-creator Mike Sklens and innocent bystander Jon Rind look on. Jonny is there too, compelled to host or else walk the plank right out of his own window.
The first main topic is an overview of Wii U from the perspective of three guys who are playing it for the first time this week -- in ideal conditions, no less. Impressions are strong, and despite some reservations about the current lineup, there is considerable hope for the unveiling to come at E3 in just a couple more weeks.
The second half of this episode is spent recounting our exploitation of Jonny's SD Card in Wii Mode, which is chock full of obscure Virtual Console games (from nearly every platform supported) and even more obscure WiiWare exclusives. It's an all-you-can-play buffet, and the list of games is just too long to recreate here, but you can follow the related game links on the right sidebar for more information about most of them.
The normal RFN crew will be back next week, with highly (or morbidly?) anticipated E3 predictions, plus all the actual new games they've been enjoying over a week off from the show.
This episode was edited by Jonathan Metts and Karl Castaneda.