Turns out, there is plenty left to say about Mega Man 3.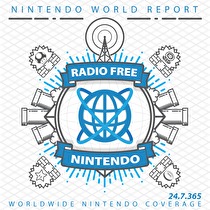 Subscribe via iTunes (Please rate and review, too!)
We have a big episode for you this week, with several notable games (and a notable non-game) in New Biz, plus a mega-sized RetroActive!
Graphical User Interface (GUI) is up first with his first foray into the roguelike genre, Sega's Shiren the Wanderer for Nintendo DS. It's a solid example of this controversial game type, but our Northerly Neighbor doesn't stop there -- he also checks out the 3DS demo of that new Pokemon Mystery Dungeon, which is basically the same as Shiren but with 4x the amount of text/cuteness. Jonny finally gets around to completing his #1 game of 2012, The Last Story. Does it hold up all the way through the end? Oh yeah, baby! James didn't have as much gaming time this week, but he did check out the Wii U Panorama View. Though we all have to question the economics of this thing, everyone agrees that the technology is pretty cool. Latecomer Lindy spends his turn on a true classic, Kirby's Dream Land for G-to-the-B. Heading back around, Guillaume tries Ketzal's Corridors on the eShop, and Jonny wraps up his defense of Assassin's Creed III after finally finishing the campaign.
RetroActive has long been a fruitful feature on the show, but compelling dozens of people to play and discuss Mega Man 3 has to be one of our finest accomplishments yet. We take a close and objective look at this classic NES game, now readily available at both the Wii Shop Channel and 3DS eShop. Forum quotes cover all the required topics, from level design to cheapness, and we even cover the long-maligned Top Spin. It's a fun, enthusiastic conversation with plenty of strong opinions, making for another great RetroActive segment. Thanks again to all of you who voted, played, and discussed with us.
There's so much going on these days, we plan to have an extra big Listener Mail section next week. Do help us out with a provocative question, won't you?
This podcast was edited by James Jones and Jonny Metts.
Music for this episode of Radio Free Nintendo is used with permission from Jason Ricci & New Blood. You can purchase their newest album, Done with the Devil, directly from the record label, Amazon (CD) (MP3), or iTunes, or call your local record store and ask for it!
This episode also features music from Megaman 3 - which is property of Capcom.
Additional music for this episode of Radio Free Nintendo is copyrighted to Nintendo and is included under fair use protection.