Satoru Iwata is now his own boss. We have something to say about that.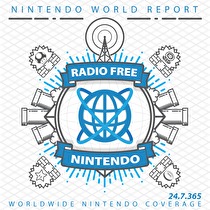 Subscribe via iTunes (Please rate and review, too!)
We recorded a bit early this week and didn't get a chance to comment on the Nintendo E3 news, but we did spend plenty of time on other recent announcements. But before launching into grognard-level industry talk, we do like to start the show with pure video game talk. New Business begins with Donkey Kong: Jungle Beat, which James is trying for the first time (his poor hands!). The discussion is, frankly, hijacked by Jonny so he can espouse the immense virtues of this underplayed GameCube debut from the same people who made Super Mario Galaxy and Super Mario 3D Land. Lindy follows with an even older platformer -- the original Castlevania, which just launched on 3DS Virtual Console. It's rather controversial for such an old game, and we get into just why that is, and why someone might want to play it in the year Two Thousand Thirteen and beyond. Jonny's next, and having spent so much editorial capital on the first two topics, he keeps it brief on Liberation Maiden, the Guild 01 shmup(?) that's still discounted on the eShop for another month. Guillaume closes the segment with extended thoughts on Etrian Odyssey 4, the first major, original JRPG for 3DS. After spending 70+ hours with the game, he has mixed feelings but ultimately appreciates its addictive qualities (which may even bring him back for more, at some point).
We call the second segment Listener Mail, but the first letter this week is really just a launching point (at our request) for a lengthy and very detailed analysis of the recent news that Iwata will be CEO of Nintendo America as well as his current position as CEO of Nintendo Co. Ltd. in Japan. What any of this really means for the company, and American gamers, is difficult to handicap, but we explore it in greater depth than you'll hear anywhere else. If this kind of corporate shenanigans techno-babble doesn't appeal to you, try skipping to the next chapter with our enhanced AAC version. We only got to read one more email, but it is a stark pivot to consider the pros and cons of Nintendo's next platform being a hybrid console/handheld. We're still catching up on a lot of good emails, but you should amplify the backlog by sending in your own question!
Finally, we announce that Mega Man 3 triumphed (handily) over its more famous predecessor, so it will be the subject of a RetroActive discussion on the very next episode. If you're playing along (and it is quite short), try to add your comments to the official forum thread by this Thursday for a chance to be quoted on the show. And thanks to everyone who voted on this special edition of RetroActive!
This podcast was edited by Guillaume Veillette.
Music for this episode of Radio Free Nintendo is used with permission from Jason Ricci & New Blood. You can purchase their newest album, Done with the Devil, directly from the record label, Amazon (CD) (MP3), or iTunes, or call your local record store and ask for it!
Additional music for this episode of Radio Free Nintendo is copyrighted to Nintendo and is included under fair use protection.