Our Top 5 games of 2012 include many surprises and passionate advocacy. Could it be that Wii had a better year than 3DS?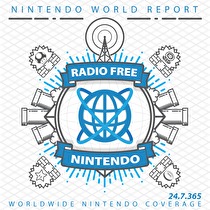 Subscribe via iTunes (Please rate and review, too!)
We start this episode with a very, very short New Business segment (because we were making extra time for the main feature). Jon starts with his first game of 2013 --which he has already finished!-- and it's the wonderful Gunman Clive from the 3DS eShop. You'll probably hear about this game at least once more, because our resident Mega-Fan has yet to discover this hidden gem. Guillaume backtracks to Liberation Maiden, another recent eShop release that he finds to be shockingly devoid of "jank", especially for a Suda 51 joint. James didn't have any New Biz this week (he's been cranking away on Majora's Mask for next week's live show), so Jonny wraps up the segment with a few thoughts on the Fire Emblem: Awakening demo.
After the break, it's time to finally reveal our personal Top 5 of 2012 lists. The rules are very simple, but Jon still manages to break them immediately by padding out his list with a few 2011 games that he didn't play until last year. Otherwise, you'll be quite surprised to hear what games did and didn't make our lists... and the balance of Nintendo platforms may be the strangest of all.
We'd love to see your own Top 5 lists and any thoughts on ours -- jot down an email for us to read on the show! Most importantly, we are quite pleased to announce that RetroActive Live: Majora's Mask will take place on Sunday, January 27 at Noon Pacific (3pm Eastern). Check back soon for a dedicated page that will contain the live audio player and complete information on how to set up Skype and call into the show. You can also interact via chat, which will be on that same page. Either way, we look forward to talking with many of you about this fascinating, controversial Zelda game.
This podcast was edited by Guillaume Veillette.
Music for this episode of Radio Free Nintendo is used with permission from Jason Ricci & New Blood. You can purchase their newest album, Done with the Devil, directly from the record label, Amazon (CD) (MP3), or iTunes, or call your local record store and ask for it!
Additional music for this episode of Radio Free Nintendo is copyrighted to Nintendo and is included under fair use protection.