This week is all business... New Business, that is! (Sorry, haters.)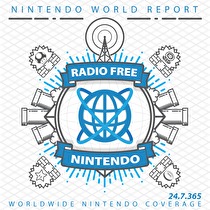 Subscribe via iTunes (Please rate and review, too!)
Since Gui couldn't edit this week, we kept the episode a lot shorter by focusing on just New Business. Jonny starts it with a whopping three games: the hardcore exploration WiiWare game La-Mulana, mildly controversial eShop platformer Fractured Soul, and the nostalgic vision quest of To the Moon for Steam. Guillaume follows with his own thoughts on Renegade Ops, plus a wrap-up for the Wii game now being sought all over the world, Prince of Persia: Forgotten Sands.
After an oddly placed break for Now Playing, we return with James showcasing a couple of more obscure titles: the hybrid arcade/sim flight combat game called Birds of Steel, and a questionable genetic puzzle PC game called Splice. Then, returning champion Nate finally gets his turn with Nintendo's new 3DS RPG called The Denpa Men: They Came By Wave. He also shares impressions of the long-awaited Torchlight II for PC.
Next week, we're planning to discuss the latest RetroActive game: Kirby and the Amazing Mirror. Be sure to drop your thoughts in this here thread by Wednesday if you want a chance to be heard on the show! (Lots of useful tips over there, too.) And as always, the email lines are open and waiting for your excellent questions and comments.
This podcast was edited by James Jones and Jonathan Metts.
Music for this episode of Radio Free Nintendo is used with permission from Jason Ricci & New Blood. You can purchase their newest album, Done with the Devil, directly from the record label, Amazon (CD) (MP3), or iTunes, or call your local record store and ask for it!
Additional music for this episode of Radio Free Nintendo is copyrighted to Nintendo and is included under fair use protection.