We finally have the Wii U launch details. Was ignorance bliss?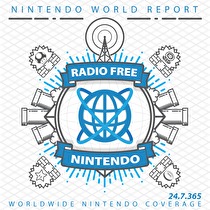 Subscribe via iTunes (Please rate and review, too!)
With Jon beginning an indefinite hiatus from the show (come back soon, buddy!), our good friend TYP steps in to help analyze and respond to the week's huge Wii U announcements. But first up is New Business, which is packed as usual. Mike starts with Star Fox 64 3D and his own take on Monster World IV, which again draws comparisons to black sheep favorite (and long-ago RetroActive game) Zelda II: The Adventure of Link. James catches up with New Super Mario Bros. 2, which it seems he played for most of his overseas vacation last week. Jonny gets to try the Kickstarted DS strategy game, Diamond Trust of London, and he finds some franchise redemption in Kid Icarus: Of Myths and Monsters for Game Boy (and 3DS Virtual Console). Guillaume bats clean-up on the controversial Double Dragon Neon and the very odd Touch Detective, which he vastly prefers to Hotel Dusk.
We didn't bother with Now Playing, since the second segment directly concerns all the coverage dominating NWR this past week. Check out the event page for a convenient hub of all our recent Wii U news coverage and impressions of the launch games. On this podcast, we don't spend too much time on the hard facts but instead focus on our reactions to the various announcements and revelations, from the price to the implied delays and unexpected features. The gang isn't completely satisfied with what Nintendo showed, but we all expect to pick up a system at launch. It's part of the job, after all!
The poll is done, a winner declared, and just like that, the next RetroActive is off and running! We hope you'll join us in playing Kirby & The Amazing Mirror -- and as always, your thoughtful deposits into the official forum thread would be a great help. Also, don't forget to send in your emails because we'll probably answer more of those next week!
This podcast was edited by Guillaume Veillette.
Music for this episode of Radio Free Nintendo is used with permission from Jason Ricci & New Blood. You can purchase their newest album, Done with the Devil, directly from the record label, Amazon (CD) (MP3), or iTunes, or call your local record store and ask for it!
Additional music for this episode of Radio Free Nintendo is copyrighted to Nintendo and is included under fair use protection.