How a 3DS resurrection really feels.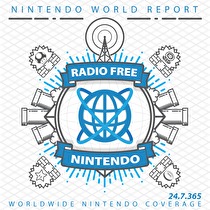 Subscribe via iTunes (Please rate and review, too!)
This episode features the return of our favorite guest, Michael "TYP" Cole, the perfect substitute on a Mario/Wario-heavy episode. (Jon had a family emergency -- we hope all is well and that he'll be be back soon!) New Business brings the excitement of major new product launches from Nintendo, as both Guillaume and Jonny picked up the 3DS XL and New Super Mario Bros 2. Gui also provides his recommendation for Retro/Grade, the odd rhythm-shmup on PSN. Jonny explains the very happy conclusion of his lost 3DS saga, and also tries to redeem Dust: An Elysian Tale from last week's slam. James uses his Layton-esque skills to track down a copy of Sega's Rhythm Thief, which he loves, causing us to wonder if the eShop can give a second life to such retail-limited games. Finally, a very patient TYP caps off the segment with his own, extremely positive thoughts on Mole Mania, plus a more measured look at Rayman Origins from last fall.
Next up is the long-awaited RetroActive #23 for Wario Land 4. One of the best things about this serial feature is that we all get to play and discuss the same game, together. This time, it happens to be a weird, flawed, and ultimately very interesting 2D platformer that divided both the RFN crew and our listeners who've been playing along at home. It's exactly the kind of game we love for digging deep on these segments, and we hope to get back to RetroActive quite soon for another game to challenge our expectations. Special thanks to TYP for bringing his franchise expertise, as well as all the listeners who participated by leaving their comments in the forum thread -- which will remain open for any latecomers who want to continue the discussion.
We'll return next with Listener Mail and, hopefully, Jon Lindemann. There's a great backlog of questions and comments, and you can add to it with your own correspondence. PEACE!
This podcast was edited by Guillaume Veillette.
Music for this episode of Radio Free Nintendo is used with permission from Jason Ricci & New Blood. You can purchase their newest album, Done with the Devil, directly from the record label, Amazon (CD) (MP3), or iTunes, or call your local record store and ask for it!
Additional music for this episode of Radio Free Nintendo is copyrighted to Nintendo and is included under fair use protection.