Think we'd take it easy the week before a big anniversary? Nope! An old friend returns to help us blast through tons of new games and some great emails.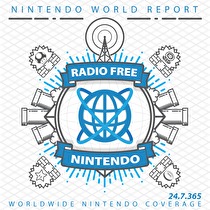 Subscribe via iTunes (Please rate and review, too!)
With Guillaume tied up in vacations and visitors, we welcome back old friend Greg Leahy, not only as a familiar voice but also as pinch podcast editor in our time of need! Our special guest kicks off New Business with the surprisingly expansive Wario Land II (coming eventually to 3DS Virtual Console worldwide), several different flavors of video pinball, and the bizarre circumstances of his PSP acquisition and the masochistic game he found for it. Jon follows up with his own PSP entry, this one the acclaimed Metal Gear Solid: Peace Walker, a game about tying balloons to soldiers so they float away to become your servants. Jonny brings his 16-bit RPG love to Penny Arcade's On the Rainslick Precipice of Darkness: Episode 3, with a mild warning for casual fans of the web comic. He also checks out the psychadelic DYAD for PlayStation Network and an odd interactive story (game?) called Dear Esther. James is last but not least with an update for Tales of the Abyss, plus his recent Steam purchases including Frozen Synapse and Star Wars: Republic Commando.
We lost James to a power outage during the break, but he found enough potatoes to jump the breaker box and get back onto the show partially into the second segment. The rest of us press on with your fantastic letters about 3DS police report strategies, expectations for widespread digital releases after NSMB2, and the pros/cons of the Steam Sale model for Nintendo's own platforms. Please do your part to keep that stream of ideas and questions flowing! And while we're singularly focused on the podcast milestone for the next week or so, we haven't forgotten about RetroActive -- keep contributing to that official forum thread for Wario Land 4 because we'll get into the feature quite soon!
This podcast was edited by Greg Leahy.
Music for this episode of Radio Free Nintendo is used with permission from Jason Ricci & New Blood. You can purchase their newest album, Done with the Devil, directly from the record label, Amazon (CD) (MP3), or iTunes, or call your local record store and ask for it!
Additional music for this episode of Radio Free Nintendo is copyrighted to Nintendo and Konami, and is included under fair use protection.