This week's show features tons of games, hot topics, a fat stack of emails, and a special announcement that you don't want to miss.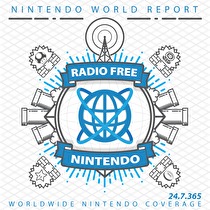 Subscribe via iTunes (Please rate and review, too!)
This feature-rich podcast starts off with a smattering of impressions for Rhythm Thief, Metal Slug 3, Ace Combat: Assault Horizon, NHL '94 Online, Tales of the Abyss, and Xenoblade Chronicles. We also spend part of New Business going over some current issues in video gaming. And all that is probably the least interesting stuff you'll get out of this episode.
We return to Listener Mail this week, and the bag goes deep as we've had an overabundance of fantastic emails; it may take a while to catch up with all the best ones, but here's a sampling of five to get us started. We cover topics such as StreetPass gluttony, Mario revisiting SubCon, the downsides of Nintendo's new digital release strategy, how to continue gaming in a foreign land, and the unsung majesty/absurdity of Pandora's Tower. Keep 'em coming, please!
We finally end with a very special announcement that you'll definitely want to hear. More next week!
This podcast was edited by Greg Leahy.
Music for this episode of Radio Free Nintendo is used with permission from Jason Ricci & New Blood. You can purchase their newest album, Done with the Devil, directly from the record label, Amazon (CD) (MP3), or iTunes, or call your local record store and ask for it!
Additional music for this episode of Radio Free Nintendo is copyrighted to Nintendo, and is included under fair use protection.