This week on RFN, it's back to games and mail, which taste curiously like meat and potatoes.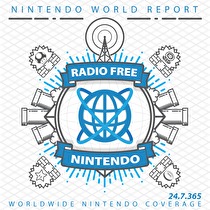 Subscribe via iTunes (Please rate and review, too!)
Now that we've cleared out all the crazy PAX stories, it's back to business as usual... New Business, that is! Greg has extensive impressions of Rhythm Thief, the Layton-inspired music adventure game from Sega. After hearing his account, you'll find it even harder to wait until July's American release of this 3DS gem. How does James follow that kind of ringing endorsement? With utter confusion, naturally, as he cracks open Freshly Picked Tingle's Rosy Rupeeland, the only Tingle game available in English (via Europe). It is weirder than you could possibly imagine. Jon throws us a curve ball, or whatever's the hockey equivalent, by joining an online NHL '94 league and spending far too much on a Genesis USB controller adapter. But it's safe to say that he'll be better prepared for next year's retro tournament! Jonny completes the segment with Fez, the absolutely befuddling platformer/puzzle game (which is different than a puzzle-platformer!) on XBLA that is also chock full of Nintendo references, from Zelda to Tetris.
Listener Mail returns this week with some of the best letters we've ever had (and there are more waiting in the bag). A devoted fan in the Australian bush wonders whether her spotty Internet will further limit her gaming choices in the new console generation. A young man grieving his lost grandmother asks how we find comfort in video games. Another listener draws parallels between the early days of 3DS and Vita, questioning whether Sony can save its floundering handheld. Finally, a listener we met at PAX East follows up to prod our memories of when we realized that we'd never grow out of gaming.
We'd love to hear from you as well, so please send in your questions and comments! RetroActive is coming up very soon --next week, in fact-- so please check out MotoHeroz on WiiWare (there is a demo) and store your thoughts in the official forum thread. We'll pick some of the best comments and read them on the show. See you next week, when our friend Guillaume from Negative World visits again!
This podcast was edited by Greg Leahy.
Music for this episode of Radio Free Nintendo is used with permission from Jason Ricci & New Blood. You can purchase their newest album, Done with the Devil, directly from the record label, Amazon (CD) (MP3), or iTunes, or call your local record store and ask for it!
Additional music for this episode of Radio Free Nintendo is copyrighted to Nintendo, and is included under fair use protection.