Our old friend Billy stops in to talk Mario Tennis Open, Journey, consulting, and volatility in the gaming media.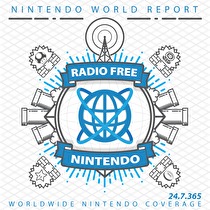 Subscribe via iTunes (Please rate and review, too!)
James had to miss the first part of this episode, which provided us a perfect excuse to bring in Billy Berghammer for the first time in a good while. He just got back from GDC and got to play Mario Tennis Open, the upcoming 3DS revival for that sports series. Billy also describes his extensive StreetPass encounters at the conference. Greg is up next, explaining how and why he finally picked up Cave Story 3D; he also delivers impressions of the new English demo for Sega's hotly anticipated Rhythm Thief. Jon has an update on Super Mario 3D Land and also steers us into a critique of Swapnote now that the surprise and freshness has worn off. Jonny completes the segment with a trio of downloadable titles: Mutant Mudds and Zen Pinball 3D from the eShop, and the astounding game called Journey from PlayStation Network, which Billy has also played but somewhat less reverently.
James boards the RFN Express with a bang for the back half, in which we break from any typical format to address two special topics. The first is Billy's recent foray into the shadowy world of game consulting, in which publishers pay him to provide outside feedback, such as writing "mock reviews" that none of us will ever read. The second big story for this segment is the gaming media shake-up that occurred last week. Giant Bomb was purchased by CBS Interactive to reunite that gang with their former employers at GameSpot, while 1up was further gutted by lay-offs for some very high-profile writers, including ex-NWR writer Ryan Winterhalter. While the shake-ups weren't all good news, it was rather perfect timing that these events transpired on the very day that we had a veteran like Billy on the show.
We'll return to Listener Mail very soon, so please send in your questions and comments!
This podcast was edited by Greg Leahy.
Music for this episode of Radio Free Nintendo is used with permission from Jason Ricci & New Blood. You can purchase their newest album, Done with the Devil, directly from the record label, Amazon (CD) (MP3), or iTunes, or call your local record store and ask for it!
Additional music for this episode of Radio Free Nintendo is copyrighted to Nintendo, and is included under fair use protection.