We confess the games we've never played in our Video Game Bucket Lists.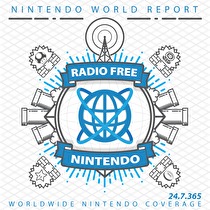 Subscribe via iTunes (Please rate and review, too!)
New Business is fairly short this week, but a monstrous featuring segment makes up for it. Greg hasn't played much this week in the absence of Resident Evil, but he does address Nintendo's recent financial news. Jon begins to catch up with one of our favorite games last year, Radiant Historia. Jonny has a pair of platformers with Trine 2 for PC and a conjugal visit with Super Mario Galaxy 2. James surprises us with his short review of a tiny DSiWare game called WarioWare: Snapped!
The show really kicks off in part two as we churn through our extensive Bucket Lists -- games we've always wanted to play and hope to experience before we flee this mortal coil. Despite the grim premise, it's a fun-filled discussion as we march through each generation of video games, naming those titles that eluded us in the past and still call out to our senses of curiosity. It's a nostalgic, surprising set of games, and we had a blast with the discussion. Hope you enjoy it too! Be sure to let us know what's on your list with a quick email to the show.
Finally, don't forget that RetroActive is ongoing. We'll have a big blowout on Fire Emblem: The Sacred Stones next week, so play the game and drop your knowledge into this here forum thread for a chance to be read on the next episode.
This podcast was edited by Greg Leahy.
Music for this episode of Radio Free Nintendo is used with permission from Jason Ricci & New Blood. You can purchase their newest album, Done with the Devil, directly from the record label, Amazon (CD) (MP3), oriTunes, or call your local record store and ask for it!
Additional music for this episode of Radio Free Nintendo is copyrighted to Nintendo and Square Enix, and is included under fair use protection.