This week, RFN returns to the classic format... and it's super effective!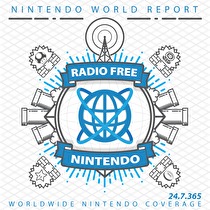 Subscribe via iTunes (Please rate and review, too!)
This week's show starts with Great Big New Business. Greg got an early copy of Mario Kart 7 and has a lot to tell us before the American release (same day as this episode drops). James gets another chance to describe his Zelda experience, which launches us into a super-sized group discussion of the game now that all four of us have played quite a lot of it. Jonny was traveling most of the week, and that means he played a lot more Super Mario 3D Land. Jon wraps up this half of the show with a sneak peek at Star Wars: The Old Republic.
Then, we make an epic return to Listener Mail with your much-appreciated kudos and questions about a killer app for the Wii U launch, disappointment with Zelda's graphics, the effect of bug-testing on game prices, and smudges/scratches on the 3DS screen. We absolutely love getting your ideas and questions, so please keep sending them!
This was one of our most heated and fun episodes to record, so hopefully you'll enjoy it as much as we did!
This podcast was edited by Greg Leahy.
Music for this episode of Radio Free Nintendo is used with permission from Jason Ricci & New Blood. Hear more of Jason's music on Discover Music Project.
Additional music for this episode of Radio Free Nintendo is copyrighted to Nintendo, and is included under fair use protection.