Games are coming out this fall, or so I hear.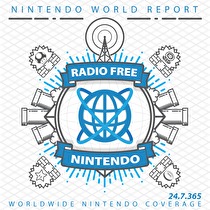 Subscribe via iTunes (Please rate and review, too!)
This week's episode begins with an unusually topical New Business, as all four regular podcasters show up with a new release for one of Nintendo's platforms (plus a few other goodies as well). James kicks it off by sharing his slight disappointment with Solatorobo, the furry-filled 2DS mascot platformer. He also caps off an 80-hour journey through Xenoblade even as Jonny's copy finally arrives. Lindy has been active this past week, putting considerable time into the remade Zelda Four Swords while also checking out Demon's Souls and the Uncharted 3 beta. Jonny heaps praise upon the recent 3DS Virtual Console release of Super Mario Land 2 and checks out a very cool PSN exclusive called Rochard. After sharing impressions of several previously mentioned games, Greg takes the stage for himself to wrap up his thoughts on Aliens: Infestation, just in time for the game's American launch.
Part 2 is our inconsistently annual Fall Games Preview, as we take turns highlighting various bright spots in the ultimately questionable release lineup for Nintendo's platforms through the end of this year. Rather than list all the games mentioned here, I'll direct your attention to the right sidebar, which has links to NWR's complete coverage of every game discussed on the show. Give it a try! Also, be sure to vote now for your pick in the latest RetroActive election -- the deadline is this Thursday, Oct. 13 so don't delay! You can also email us your thoughts or questions right here.
This podcast was edited by Greg Leahy.
Music for this episode of Radio Free Nintendo is used with permission from Jason Ricci & New Blood. You can purchase their newest album, Done with the Devil, directly from the record label, Amazon (CD) (MP3), or iTunes, or call your local record store and ask for it!
Additional music for this episode of Radio Free Nintendo is copyrighted to Nintendo, and is included under fair use protection.