Jon is back with treasures from his backlog!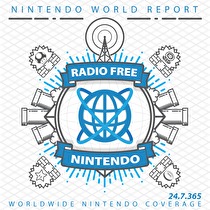 Subscribe via iTunes (Please rate and review, too!)
The Lindy-Man is back after a month-long absence, and he got game. Three games, in fact. First up is Final Fantasy 3/6, one of his all-time faves (and yes, he lords over Billy in classic RPG cred). He also revisits the balls-hard Contra 4 and renews a commitment to play both Mass Effect games before the third hits early next year. Let the Massathon begin!
Greg queues up Mighty Milky Way, the last WayForward download title before they transition to 3DS with Mighty Switch Force. Jonny evaluates a pair of so-called Metroidvania titles on XBLA: Outland (which isn't really, but still rocks) and Insanely Twisted Shadow Planet (which nails the formula in the best way possible). James wraps up with Borderlands, this MMO-like shooter whose sequel was just announced.
Unfortunately, Jonny had to leave us before the second part of the show began, but the rest of the crew gets on with the task of answering your Listener Mail nonetheless, beginning by rating the odds of a comeback for '80s cartoon creation Captain N. Next, there's provocative questions on whether Nintendo "hates" 2D Mario and what lies ahead for the Mega Man franchise in the wake of recent cancellations, before the show concludes with an emphatic restatement of James' disdain for the name "Mario Kart 7."
Don't forget to play Killer 7 and join the forum discussion! Your comments could become part of the show when we pick up RetroActive in the coming weeks. We also love to get your emails -- this handy form is equivalent to typing in the address!
This podcast was edited by Greg Leahy.
Music for this episode of Radio Free Nintendo is used with permission from Jason Ricci & New Blood. You can purchase their newest album, Done with the Devil, directly from the record label, Amazon (CD) (MP3), or iTunes, or call your local record store and ask for it!
Additional music for this episode of Radio Free Nintendo is copyrighted to Nintendo, and is included under fair use protection.