Jon sheds crippling responsibility and begins to whittle at his backlog.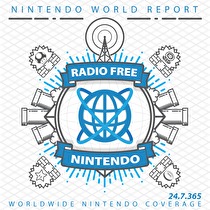 Subscribe via iTunes (Please rate and review, too!)
We had so much fun recording this episode that it was hard to stay on topic. In New Business, Jonny's current unemployment has provided him excessive free time with which to complete multiple games and even test the waters with FFCC: The Crystal Bearers and the shamefully hilarious Bulletstorm demo. James hops in a few minutes late to share updates on Goldeneye and 999: 9 Hours, 9 Persons, 9 Doors. Greg's dalliance with Transformers: War for Cybertron takes us into hilarious 80s nostalgia. Jon shows appreciation for the first Dead Space and finds multiple euphemisms in the critically acclaimed PSN title, Shatter.
Part Deux kicks off with a brief analysis of Sony's "NGP" handheld announcement, and how we think the system will stack up to Nintendo's own 3DS. Listener Mail follows with your questions and comments about anti-Nintendo GOTY awards, a scholarly defense of Sonic, a royal wedding (what?), DK: Jungle Beat, Scott Pilgrim, and Tomena Sanner. Did you get all that?
Don't forget that RetroActive #16 starts on next week's episode -- play along with us and discuss Ogre Battle 64 in the official forum thread! (It's also a great place to get help with strategy.) And be sure to book your travel and get registered for PAX East; the RFN panel is on March 12 at 10:30am. We'll see you in Boston!
This podcast was edited by Greg Leahy.
Music for this episode of Radio Free Nintendo is used with permission from Jason Ricci & New Blood. You can purchase their newest album, Done with the Devil, directly from the record label, Amazon (CD) (MP3), or iTunes, or call your local record store and ask for it!
Additional music for this episode of Radio Free Nintendo is copyrighted to Nintendo, and is included under fair use protection.