After an epic live event last weekend, you'd think we might take it easy with a short follow-up show. But if you'd think that, you don't know us very well.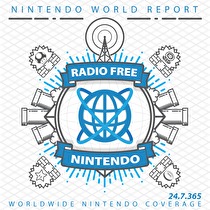 Subscribe via iTunes (Please rate and review, too!)
Though we only recorded this episode a few days after RFN Live, there was still plenty to discuss. James didn't get to his own New Business on the live show, so he kicks off that segment with Golden Sun: Dark Dawn and Donkey Kong Country Returns. Greg also shares some final thoughts on DKCR and tells horror stories about Ghosts 'n Goblins on Virtual Console Arcade. Jon looks back at an early Wii game, SSX Blur, and also shares his thoughts on the controversial Gran Turismo 5. Jonny offers raving impressions of Fluidity, Nintendo's latest WiiWare release, and his first real Halo experience with the recent Halo: Reach (it's a little bro-ey).
In Listener Mail, we look for a cure for "Lindemann Syndrome" -- when you buy more games than you have time to play. We also jump into the heady topic of whether kids should play M-rated games, whether people should get married on very important podcast dates, and whether Dragon Quest X will really come to Wii.
RetroActive will conclude soon -- if you've played The World Ends With You and haven't yet posted your thoughts in the official forum thread, please do so!
This podcast was edited by Greg Leahy.
Music for this episode of Radio Free Nintendo is used with permission from Jason Ricci & New Blood. You can purchase their newest album, Done with the Devil, directly from the record label, Amazon (CD) (MP3), or iTunes, or call your local record store and ask for it!
Additional music for this episode of Radio Free Nintendo is copyrighted to Nintendo, and is included under fair use protection.