The podcast crew regroups to talk about the new Goldeneye, Sonic Colors, and so much more!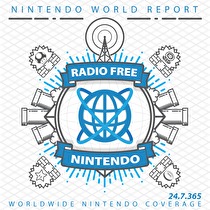 Subscribe via iTunes (Please rate and review, too!)
Jonny is back from a week off, and apparently, all he did in the interim was play a bunch of video games. New Business is also back to its full glory, with extensive impressions of Goldeneye 007 (the Wii version, this time) and the honestly-good Sonic Colors for Wii. You'll also hear about Recettear, a PC indie game that strongly resembles Torneko's chapter in Dragon Quest IV. And... Jon played games! He hops on the Super Meat Train and also keeps a straight face through Cho-Aniki from the PSone import shop.

Although we covered loads of Listener Mail last week, great questions and comments just keep flowing in! This week's segment covers endangered RPG localizations, "unnecessary" sequels, the bumper crop of quality first-person shooters on Wii, and a shout-out for Greg's work on the enhanced AAC version of the show. If you want extra features like chapter breaks and chapter art, be sure to use the AAC links above (or just subscribe on iTunes).
We'll return with a short Thanksgiving episode next week, focusing on the next RetroActive game, The World Ends With You, and featuring a preview of our upcoming live charity telethon.
This podcast was edited by Greg Leahy.
Music for this episode of Radio Free Nintendo is used with permission from Jason Ricci & New Blood. You can purchase their newest album, Done with the Devil, directly from the record label, Amazon (CD) (MP3), or iTunes, or call your local record store and ask for it!
Additional music for this episode of Radio Free Nintendo is copyrighted to Nintendo, and is included under fair use protection.