We revisit Red Steel 2 and other Wii games, then blast through tons of Listener Mail!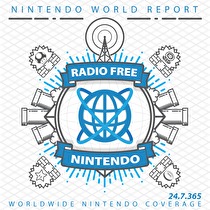 Subscribe via iTunes (Please rate and review, too!)
This week's New Business is actually focused on older games, ranging from yesterday's moderate hit Super Mario Galaxy 2, this winter's flop, Red Steel 2, continuing back in time through evergreen titles like Mario Kart Wii, flirting with early DS weirdness like The Rub Rabbits (a.k.a. Feel the Magic 2), and then jumping all the way back to the 90's retro scene with Mischief Makers and Gley Lancer. Jonny wraps it all up with a new game that feels a decade old, the revival of Hydro Thunder.
After the break, it's time to start catching up on Listener Mail. We usually read four emails per week, but this time it's seven wonderful letters from our beloved fans. Topics include the 3DS stylus, Miyamoto's next genre/mascot, great moments in Nintendo history, Sega CD on Virtual Console, the well-tread minefield of game reviews, accessibility issues in the motion control era, and news of James's next epic rant. Whew! Please keep those emails coming, and don't forget to include your name (or screen name) and location. Use this web form or the address mentioned on the show.
This podcast was edited by Greg Leahy.
Music for this episode of Radio Free Nintendo is used with permission from Jason Ricci & New Blood. You can purchase their newest album, Done with the Devil, directly from the record label, Amazon (CD) (MP3), or iTunes, or call your local record store and ask for it!

Additional music for this episode of Radio Free Nintendo is copyrighted to Nintendo, and is included under fair use protection.