Wired's Chris Kohler stops by to pimp his charity event and give away tricks for game collectors.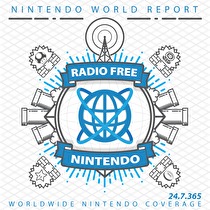 Subscribe via iTunes (Please rate and review, too!)
This episode starts a man down, as Greg had a schedule conflict involving a certain football team. The rest of the podcast crew stumbles through New Business with precious little Nintendo content, but we make up for that in a highly speculative Listener Mail section covering the future of Pokémon and expectations for Nintendo's future hardware. We also talk about games that we disliked but played anyway -- what are your examples? Let us know what made you play a game that you hate!
After the break, returning champion Chris Kohler takes the fourth chair. He's getting the word out for Ümloud, a new charity event in San Francisco to benefit Child's Play. Following that, we take a fun tour down memory lane with a lengthy discussion of retro game collecting. Chris is something of an expert on the topic, and our own Jon Lindemann is also quite interested. If you've ever coveted the Vectrex, Amiga, or mint condition NES launch titles, you will love this segment!
We're always looking for great Listener Mail to read and discuss on the show, so please send your questions or comments! (We really love seeing your praise and feedback regarding the show itself; however, in the interest of time, we may edit your letter to be read on the podcast.)
Credits:
This podcast was edited by Greg Leahy.
Music for this episode of Radio Free Nintendo is used with permission from Jason Ricci & New Blood. You can purchase their newest album, Done with the Devil, directly from the record label, Amazon.com, or iTunes, or call your local record store and ask for it!
Additional music for this episode of Radio Free Nintendo is copyrighted to Nintendo, and is included under fair use protection.