E3 is around the corner, but we try to have a normal episode with Zelda II for RetroActive. Special guest Lukasz Balicki makes his RFN debut!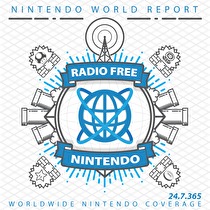 Subscribe via iTunes (Please rate and review, too!)
Lindy is off getting married, or the dog ate his homework, or something like that, so news expert Lukasz Balicki fills in the fourth chair. A trek through New Business proves that Luke is more current on the WiiWare lineup than the rest of us, who are still playing Rhythm Heaven, Punch-Out, and MadWorld. Jonny also gets defensive over Majora's Mask before hinting at its parallels with Adventure of Link.
Speaking of Zelda II, it's the subject of our lengthy RetroActive segment. We discuss the game's odd structure, controls and difficulty, influence on later sequels, and expectations vs. nostalgia. Of course, the conversation is laced with a bunch of your comments from the forum thread -- and there's much more to come when we resume the Zelda II circus after E3. But before James and Jonny head off to the big show, we catch up on Listener Mail with lavish praise, Lost Winds, Strong Bad, and Surfer Girl.
Credits:
This podcast was edited by Greg Leahy.
Music for this episode of Radio Free Nintendo is used with permission from Jason Ricci & New Blood. You can purchase their newest album, Done with the Devil, directly from the record label, Amazon.com, or iTunes, or call your local record store and ask for it!