James Charlton joins us from the Land of Nippon for a review of all the Wii and DS goodness at TGS 2008.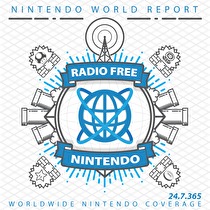 Subscribe via iTunes (Please rate and review, too!)
Also starring... Shane and Garnett?
Newb alert! Our intrepid Japan Correspondent, James Charlton, joins the show for the first time to review his game impressions and other stories from the Tokyo Games Show. Unfortunately, Greg couldn't be on this episode, but you'll still get a dose of the Queen's English, as James C. also hails from those parts. With two Jameses on the show, we had to resort to initials to keep them straight!
After an update of our New Business and DLC Mondays segments, "J.C." pulls out a list of games from TGS and schools us on everything from Monster Hunter 3 to Let's Tap and Gardening Mama. He even recounts his meetings with various gaming celebrities from other podcasts, throwing Jonny into at least one fit of jealousy.
Next week, Greg returns along with Karl for a Listener Mail renaissance and a feature segment on gaming hype.
Credits:
This podcast was edited by James Jones.
Music for this episode of Radio Free Nintendo is used with permission from Jason Ricci & New Blood. You can purchase their new album, Rocket Number 9, directly from the record label, or download it from iTunes, or call your local record store and ask for it!