Take the Tetris battle royale fight offline if you so choose.
Months after Tetris 99 showed up for Nintendo Switch Online and turned Tetris into a battle royale, Nintendo brought out the Big Block DLC, a paid add-on that brings in two offline modes for the previously online-only game, with the promise of more modes later this year. The current modes includes a rather vanilla Marathon mode and an offline version of the base Tetris 99 game against 98 CPUs. Is it worth jumping into this downloadable content? Well, it depends.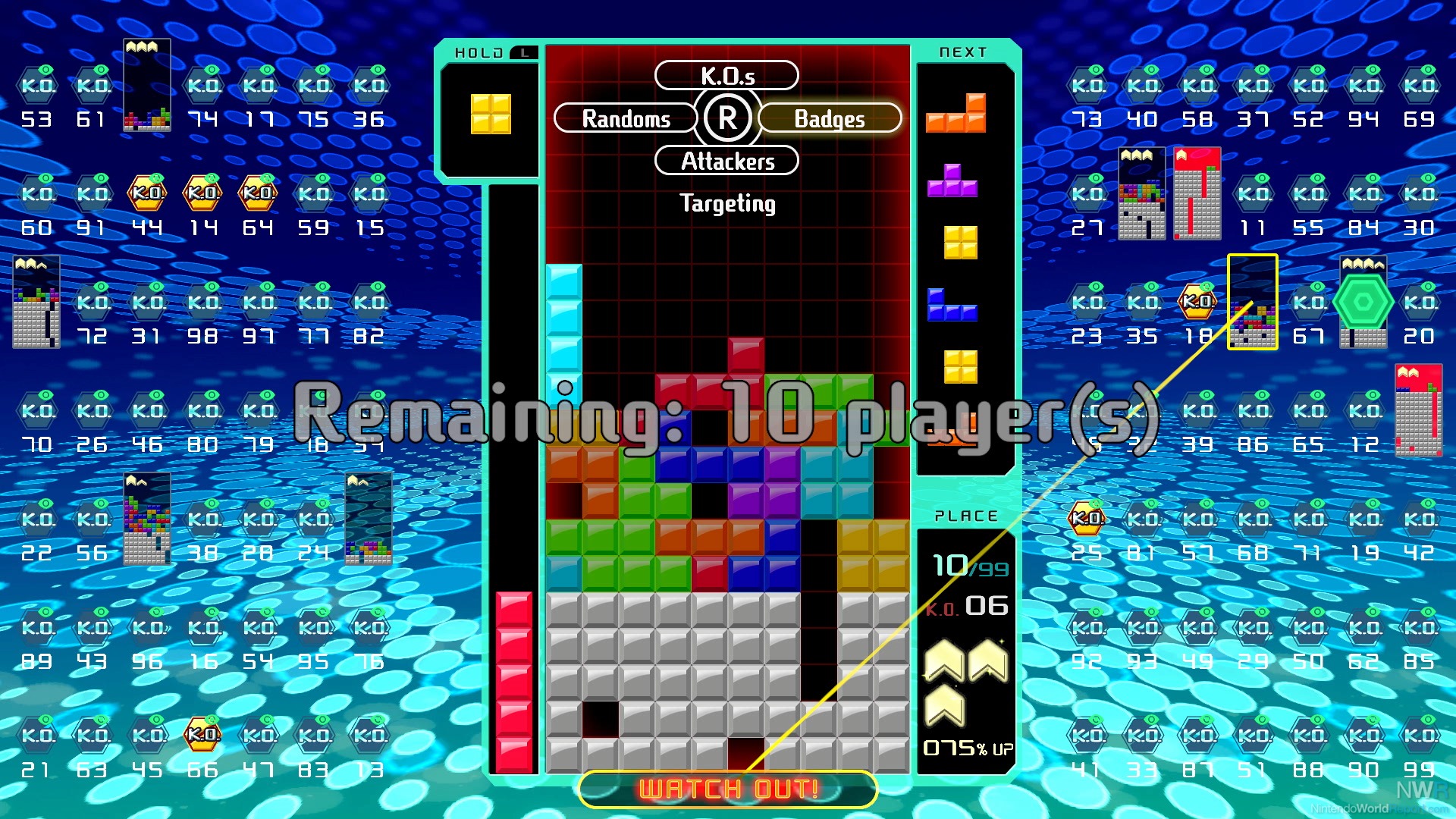 From my own perspective, I got my teeth kicked in during my first hours of Tetris 99 online. Having the ability to experiment and train without the pressure of better online players is a huge boon. You can customize the CPU difficulty level and also your starting number of KO badges. A big part of my minor issue with Tetris 99 at launch is that it explained almost nothing. Having an offline CPU-riddled version provides room to toy with the unique style of Tetris at your own pace. Although, that's not entirely true because for some reason you can't pause the game in the offline version of Tetris 99.
It is very nice to have a traditional Tetris experience on Switch in the Marathon mode. I don't have too much more to say about that. It's Tetris with nearly no frills. Pick your line goal and your starting speed and get to work.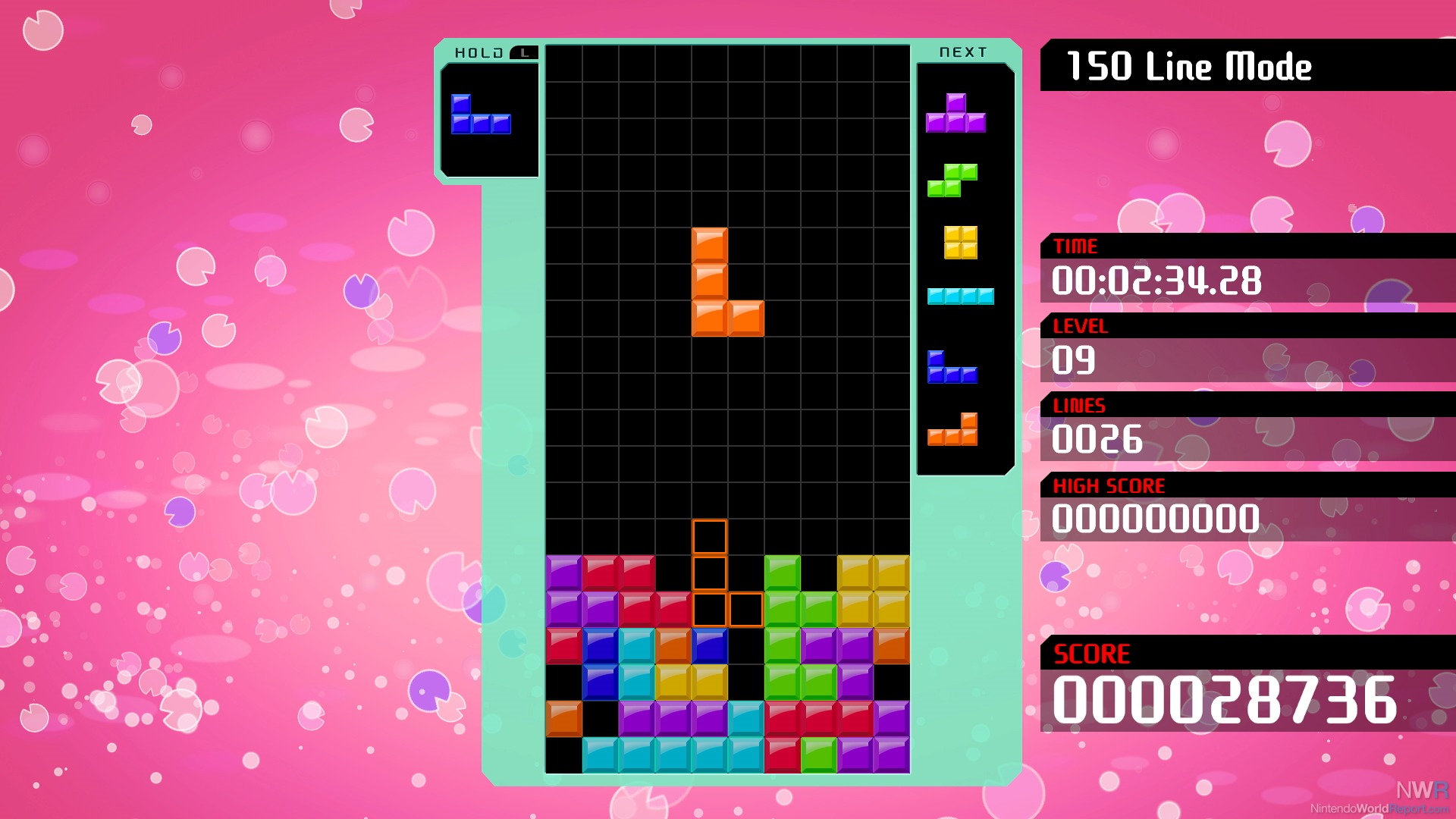 Since this now makes Tetris 99 a game that you can buy if you're not a Nintendo Switch Online subscriber, that offers another lens to view this DLC. While this is a threadbare Tetris game divorced from the online aspect, it's still a well-made one. It's a much harder sell without the online component, though. Right now, you just have two modes with limited options. Sure, Tetris rules, but until the second portion of the DLC drops, this is a barebones Tetris game.
I'm happy with the Big Block DLC pack as it is as a Nintendo Switch Online subscriber. The cost to have this available offline for practice and experimentation is worthwhile. I look forward to the other modes, which an earlier datamine hinted at might be some sort of team-based mode, because those should hopefully enrich Tetris 99 even more as an offline experience. If you're not a Nintendo Switch Online subscriber, I can only recommend this if you're desperate for the Tetris 99 experience against computers. There are better, fuller Tetris games out there - even Puyo Puyo Tetris is a fuller experience (and comes with a whole lot more).