Take a deep, dark dive into gallons of fresh Splatoon lore.
When Splatoon 2 was released last year, I didn't really jump too far into the single-player story mode. Online multiplayer was the main attraction and the single-player mode, while improved over the original game, was often glanced over. Most believed that the story mode was just a way to improve your skills for the multiplayer matches and not much else. Although the core gameplay was just as tight as any other mode and the story segments were charming, it wasn't substantial enough to convince people to not just head right into online lobbies. This all changes with the Splatoon 2: Octo Expansion, an entirely new downloadable story mode. For those who didn't believe the original single-player mode had enough substance in terms of both story and gameplay, this is an essential add-on to the Splatoon 2 experience.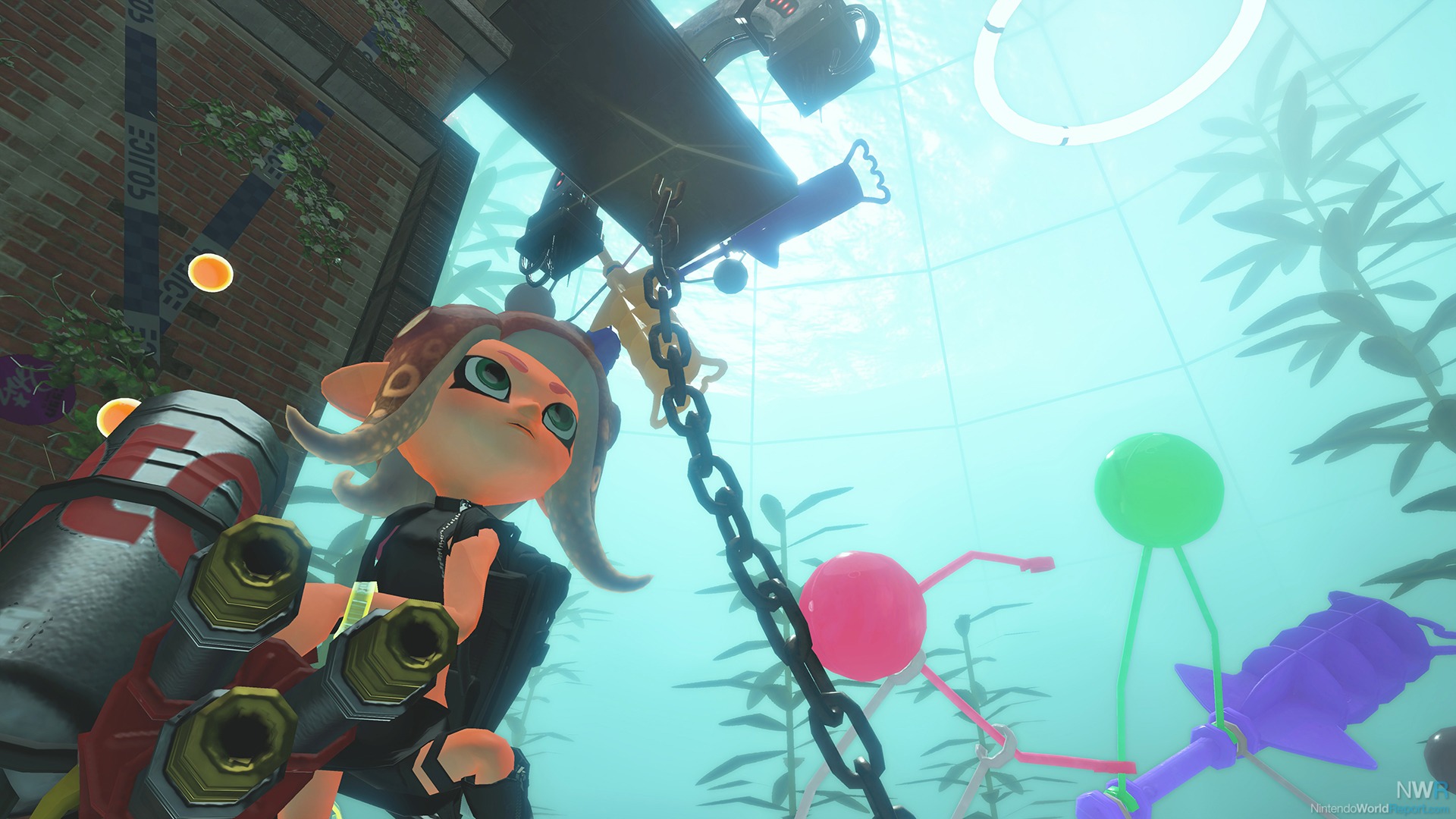 To begin the new expansion, you enter a staircase into the ground in a previously unoccupied part of Inkopolis Square (to the right of the multiplayer lobby). Regardless of whether you've completed the included single-player mode, you can jump right into the DLC. The story begins as your eyes open to Cap'n Cuttlefish, the narrator from the original Splatoon's single player. He leads you to a subway system headed for the "promised land," but for these creatures of the deep to make it so they have to complete a series of tests and collect four "thangs" to get out of the subway. Along the way you remotely encounter Pearl and Marina, the hosts from the main game, who guide you along your journey. Plenty of entertaining commentary accompanies your gameplay and it strikes the perfect balance between not being intrusive and giving fans all the lore and character development they desire.
Your first test is a fast paced one-on-one battle with a CPU Octoling, which feels similar to playing the traditional multiplayer Splatoon gameplay. Following this, however, is intense variety in gameplay styles. There are levels where you push a ball to a goal, shoot targets, jump on bounce pads, avoid pellets of ink from enemies, and much more. Challenges that you think would be easy find ways to really test your skills. For example, one level features fast-appearing targets that disappear just as fast, so you need to have rapid-fire skills. Some of the bosses are brutal and will test your combat skills. This diversity of styles, combined with much faster pacing than the standard single-player fare, makes for an interesting and engaging package. No matter what your favorite style of play is, it's likely showcased here.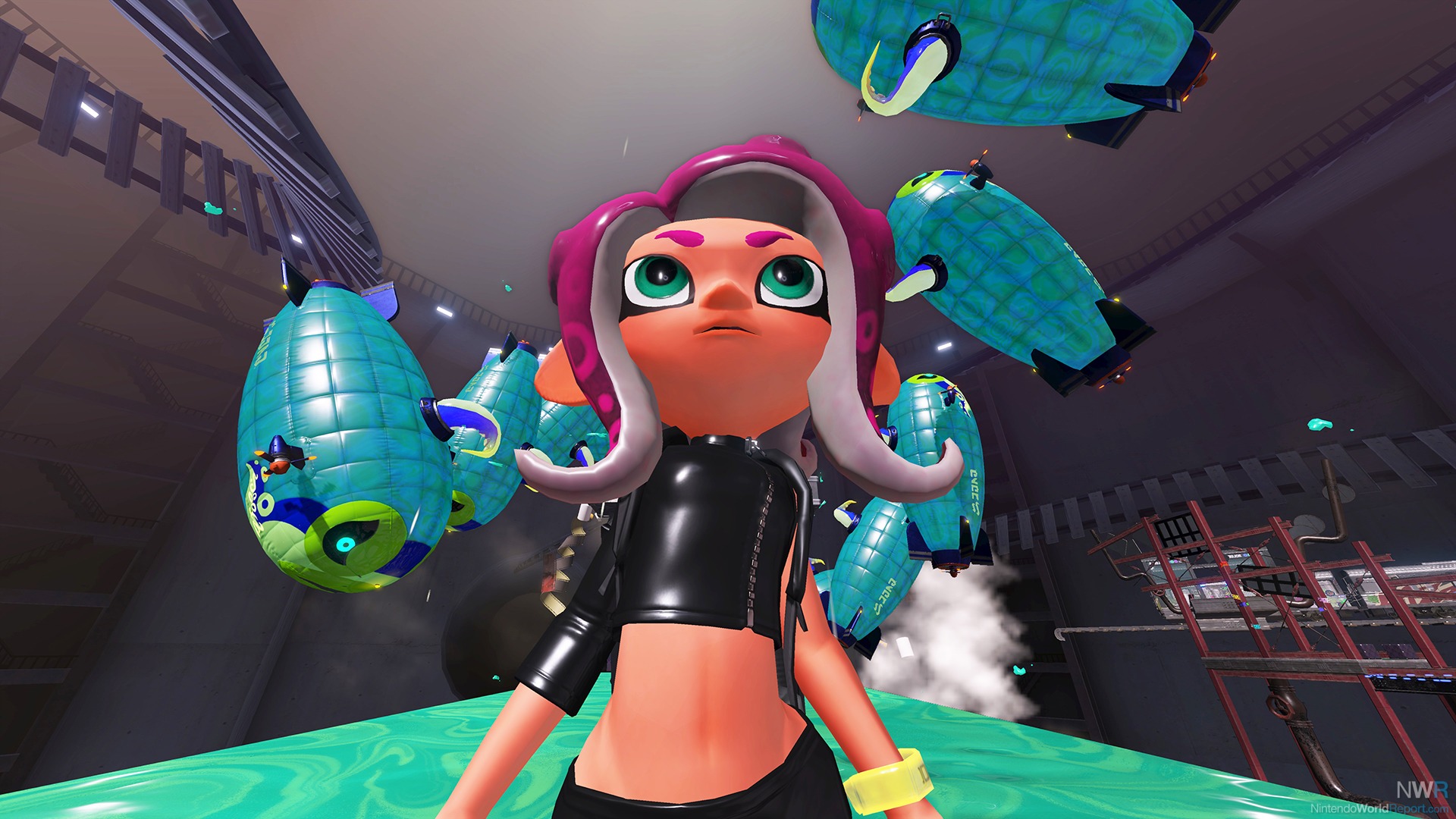 Completing levels unlock mem-cakes, a colorful little collectable resembling a Splatoon character. Each test costs a certain amount of CQ points, but the currency is earned fast enough that it's not much of an issue. If it ever does get problematic, the game allows you to go in debt. . As far as rewards go, none of them actually affect the multiplayer mode except the ability to play as an Octoling upon completion of the expansion, a purely visual novelty.
While difficult at times, this expansion caters to both novices and experienced players alike. Many stages give you a choice in which weapon to use. Some weapons make the stages easier in exchange for less payoff at the end. I really appreciated this as it makes more difficult stages easier to accomplish and offers additional challenges for completionists. Another welcome feature for less-savvy players, like myself at times, is the ability to skip a level after two failed attempts. This is reminiscent of similar accessibility features from other recent Nintendo games such as Donkey Kong Country: Tropical Freeze and the New Super Mario Bros. titles. I'm glad to see it here and is a relief from some of the more taxing levels. Instead of being stuck for a long period of time on a level you're bad at or simply dislike, you can just skip it. The only downside to skipping is getting a grey colored mem-cake instead of a colored one, and losing a few CQ points. If this feature wasn't in this expansion, I would argue that it would be too difficult for many players to get through. This allows anyone to make their way through these levels without completely breaking the experience for those who don't need the extra boost.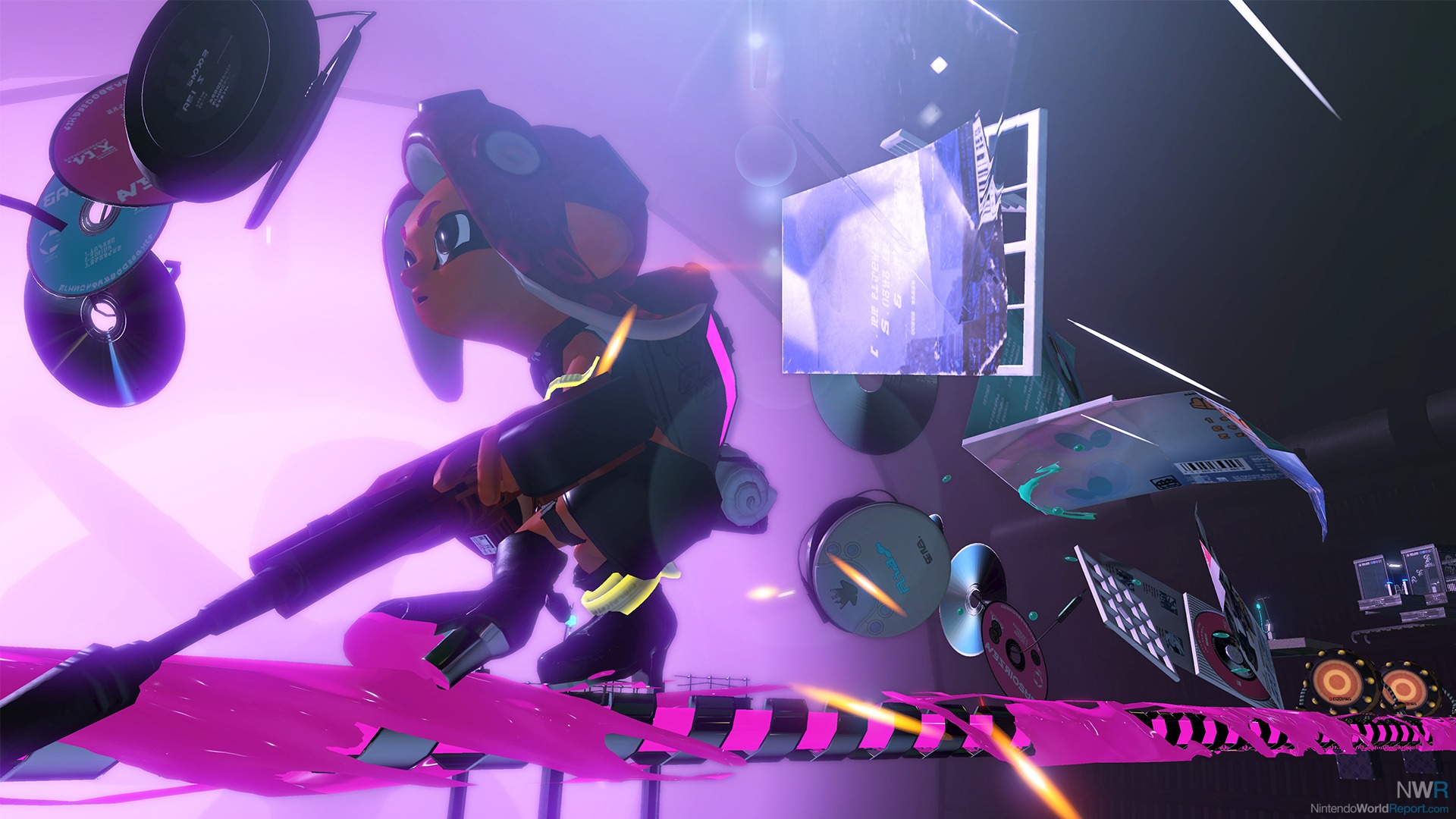 A few of the stages are based on the multiplayer modes such as Rainmaker and Tower Control, just this time you're facing off against CPU enemies. While initially it was nice to see modes I was already comfortable with, they simply aren't geared for a single-player experience. Going into these styles of play alone is difficult because they are designed for you and a team. While many of the challenges in the Octo Expansion are difficult, they also feel rewarding. These challenges, however, don't feel rewarding to me because they just seem unnatural. I come into the single-player areas of Splatoon for new types of gameplay and not the same modes I've played in multiplayer countless times, just made less fun.
Like the rest of Splatoon 2, this expansion is visually stunning. Contrasting to the bright and poppy style of the Inklings above ground, the world of the Octolings is just as dark and gritty as you would expect while retaining the "freshness" of the Splatoon style. I was really impressed by the CQ-80, a holographic device that serves as the menu screen and world map for the expansion. This is also where you view any mem-cakes you've earned, chat logs for additional story tidbits, and change your Octoling's appearance. Not only is it a intuitive world map but it fits the futuristic style of Splatoon perfectly. The Octolings have a unique design that also contrasts well with the Inklings.
Splatoon 2's Octo Expansion packs in enough content to feel like an entirely new game on its own. The characters and story elements compliment the gameplay and don't drag any of it down. With almost three times the amount of levels as the original story and heightened difficulty, this expansion will keep you occupied for quite a while. If you're craving more Splatoon, this will definitely suffice. Other than a few less than inspiring levels that you'll thankfully move through quickly (or just skip), this is a worthwhile break from the multiplayer modes we've been playing through since Splatoon 2's launch. Even if you haven't touched the original campaign, now is a great time to enjoy this single-player Splatoon experience.