Zen Studios' pinball game is now a platform on Switch and it's marvelous.
The last time I interacted with Zen Studios' pinball games was back on the 3DS, with Zen Pinball 3D and Marvel Pinball 3D. I had a blast with these more fantastical and unrealistic pinball tables, both with Zen's original works as well as their licensed tables. Pinball FX3 is the latest version of Zen's pinball games, presenting a more holistic platform that features oodles of options. That bodes well for the future, as new tables can be added as DLC. In addition to persistence, challenges, and level-ups spread out across each table and feeding into a single profile, the Switch version also features an option that makes your handheld Switch feel and play more like an actual pinball table. The combination of all these features makes for an excellent pinball experience, both on the go and on the TV.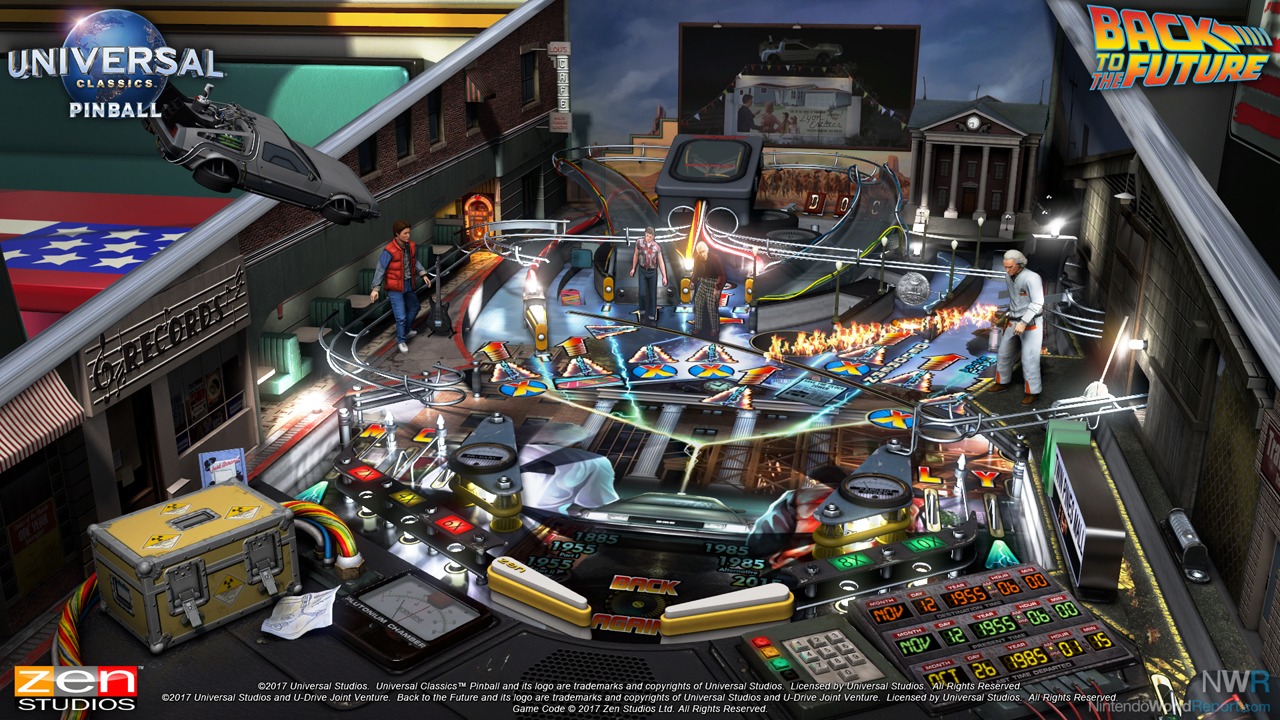 At launch, Pinball FX3 features 30 tables, one of which is free (Sorcerer's Lair) and two that are free from December 12 to 19 (Adventure Land Pinball and Son of Zeus). The other 27 tables out on day one range from original non-licensed works from Zen as well as licensed properties ranging from Back to the Future and E.T. to Aliens vs. Predator and The Walking Dead. It's a good spread, even if some of the licenses sound weird thanks to a bunch of questionable soundalikes.
What makes Pinball FX3 so appealing is how everything is connected and varied. Your profile accrues experience by playing pinball, leading to added customization and bragging rights. High scores for each and every mode are easily available, and as you play, the game tells you when you're close to or pass a friend's high score. In addition to regular pinball play, various other options are available for every board. As you play the board, upgrades are unlocked that boost your score on that table through percentage bonuses to multiball, bumper hits, and more. Regular high scores can still be achieved, but it's nice to have the option of progress through play in another way as well. Local hotseat multiplayer is an option here, too, which just offers a cleaner way to play with friends. Online multiplayer, either in the more head-to-head Matchup mode or broader Tournaments, is also present. Thanks to cross-system play with other platforms, the online experience is already well-populated with many tough contenders.
Each board also has three challenges: Single-Ball, 5-Minute, and Survival. I actually find 5-Minute and Survival to be great introductions to tables, as 5-Minute just gives you five minutes with the board no matter what, while Survival requires you hit an incremental point threshold every minute to survive. Having this kind of variety, and also rewarding players for exploring that variety, makes for a pinball experience that's more than just slamming flippers and gunning for a singular high score.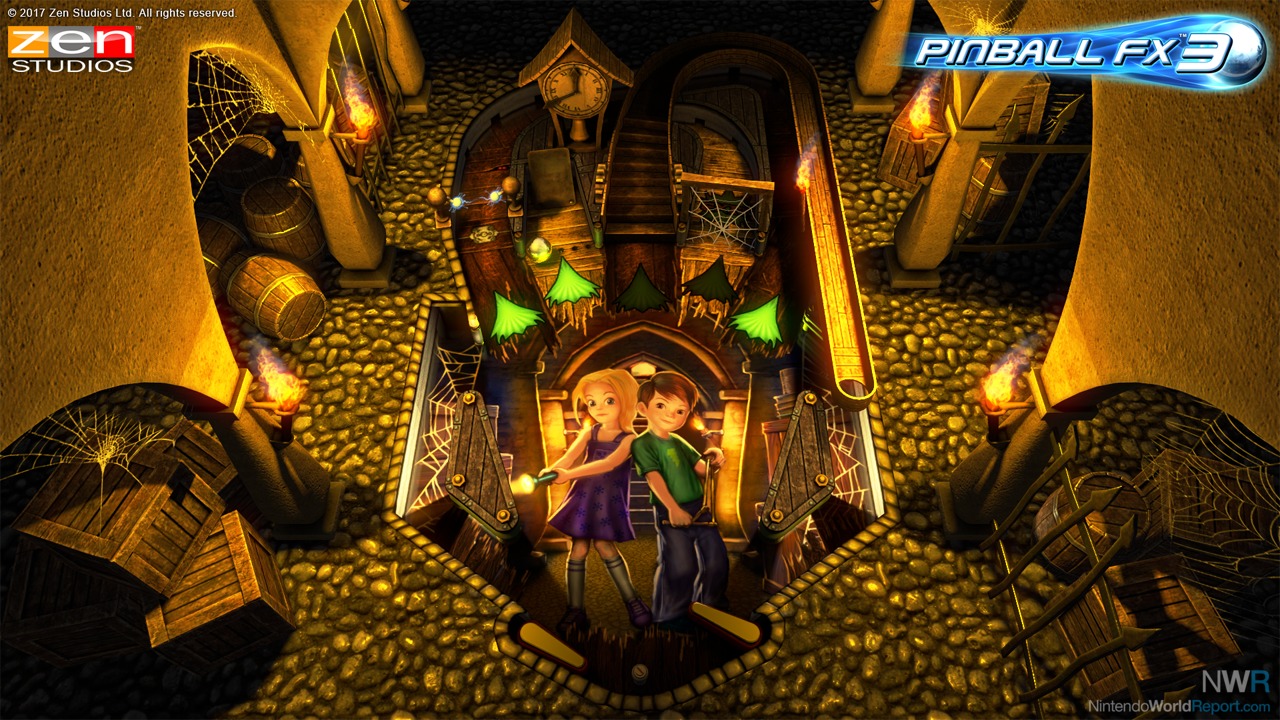 The Switch version's big addition is a vertical mode in handheld. It's easily toggled by the press of a button, but it's not really clear that you can take off a Joy-Con and give your system a better feel for this mode. The relative lack of clarity for the vertical mode makes me unsure if I can switch the buttons somehow, but as it stands, it works fine holding the system up vertically and pressing the left and right face buttons to flick the flippers. HD rumble also adds a lot to this play style, making it feel more like an actual pinball table. I just wish it didn't feel like I was doing something illicit in the context of the game, as the controls in menus are as if you're using two Joy-Con. Fortunately, touch screen controls are in here to make that less annoying, and are probably the best way to play the vertical mode.
Of the three tables available for free right now, Son of Zeus is my favorite. Telling the story of Hercules, this table is easy to comprehend, with a variety of challenges emerging as you battle snakes, Cerberus, and more. Sorcerer's Lair has the clearest objectives that I've seen in a Zen table, but boy oh boy these kids shouting for their ghost buddy Whisper gets old fast. I can see why Sorcerer's Lair is the introductory table, because it does a good job of showing off some of the cool things Zen can do with pinball tables while looking more like a physical board. Adventure Land Pinball is fun as well, but the vibrant colors are too busy and it makes it very hard to spot specific elements of the board. I still had fun and eventually learned some of the tricks of the amusement park rides baked into this board. It's my least favorite of these three. (Editor's Note: We will have some sort of round-up/review of the individual packs in the future.)
Pinball FX3 is an incredible platform for pinball tables, and while a lot of the focus is still on high score chasing, the variety of modes and options makes this deeper than the typical pinball game. The future of this game will depend on how much Zen Studios supports it with new tables, but with 30 out there to start (with one free forever and two free for the first week), the diversity is there on day one. If the craft of each table matches the presentation in the platform, this should be a regular staple of any pinball-enjoying Switch owner.