You know, it would be SPLENDID if I could DELETE this video game.
2016 is the year I got into watching everything related to World Wrestling Entertainment. The action, storylines and performances are things that I can really get behind. Sure, I could argue that the company makes questionable booking decisions, but hey I always have decent fun watching. While I could gush about these interests, I am here to discuss something far more negative. You see, 2K Games makes a series of video games that most think are simply okay. What would happen if you brought it to the Nintendo Switch and made the whole experience ten times worse? Well, you'd get one of the worst ports for the system so far.
In principle, the gameplay is quite decently presented. You choose from more than 150 wrestlers from past and present, then duke it out in the ring for ultimate glory. You throw punches, put each other in holds, throw them around and ultimately pin them with their finishing manuever. During certain gameplay elements, you have make usage of wheels and press buttons in a few quick time events. There is nothing truly amazing about all of this, but on other platforms, this causes for some entertaining local multiplayer matches. On the Nintendo Switch, it can be decent in one versus one matches, but everywhere else... well, brace yourself.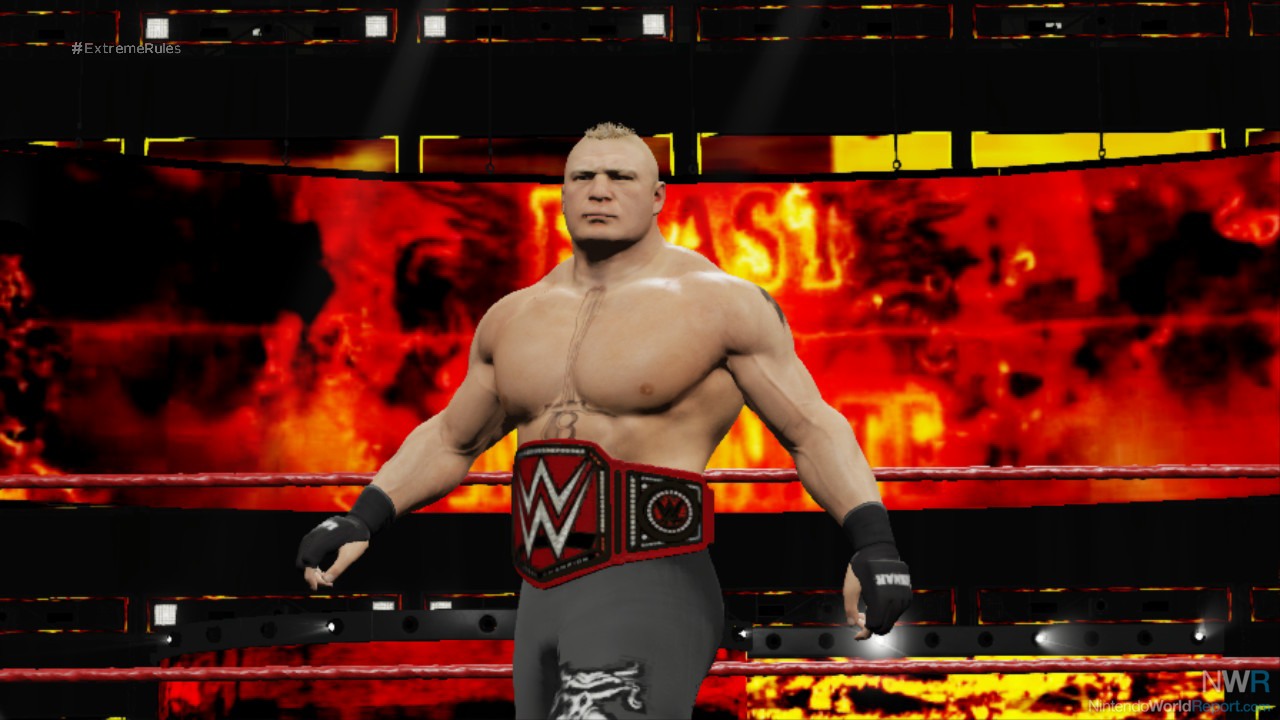 For starters, matches with more than two wrestlers result in an unplayable mess. The frame rate nears its breaking point as it comes to an almost complete stop during these matches,making most of the other options available completely useless. The infamous Elimination Chamber matches? Forget it. Ladder Matches? Don't even think about it. The slowdown impacts every aspect of WWE 2K18 when playing beyond two players, and I think that is completely unacceptable. No matter how you play, it never becomes anything close to positive.
That is a shame as WWE 2K18 does offer a lot of content. While I'm not going to stand here and claim everything about the modes is good, there is certainly stuff there. There are many match types on offer and the fact that you can make your own wrestler is neat. The game also offers two lengthy modes in the form of Universe and MyCareer. Both have their own set of problems though, and weren't a highlight when they debuted on the other consoles. Universe, for example, sees you playing through weeks of WWE programming. It becomes a bit of a boring slog to get through. I could mention the fact that this game has local and online multiplayer for multiple people, but that goes right back into the frame rate problems.
Where WWE 2018 mostly falters is in the presentation. Sure, I could mention that the game looks worse on Nintendo Switch than its other counterparts, but that isn't the biggest issue at hand. A good example are the wrestler entrances, which usually showcase the key elements of those characters. The music runs as it should, but the animations run at half speed. This causes everything to not be in sync, making for some less than glamorous moments on screens.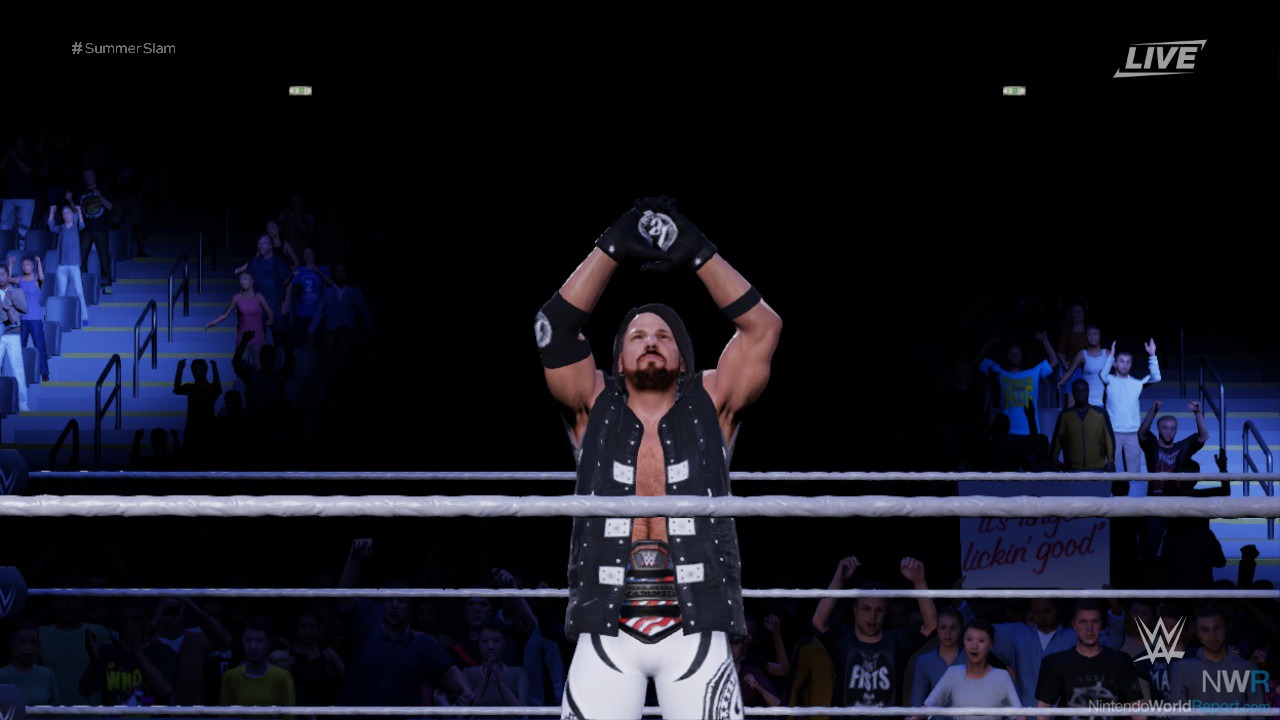 The game is a glitchy mess as well. There were multiple instances where the wrestlers would get stuck on the ringpost for no reason. In one match, there were even two at the time doing it. Could it get worse? Well, what about zero reactions from the crowd? Yes, there are instances where the crowd behaves more off than usual and it honestly flabbergasted me. The loading times are pretty irritating as well. You will really feel it while making a character in the MyPlayer mode. It takes a few seconds for WWE 2K18 to catch up with you, which is nothing short of amazing.
The audio side isn't safe either. Audio from the commentary sometimes randomly cuts out and you will be playing there in silence. Michael Cole and Corey Graves is certainly the most talky on commentary, but unfinished thoughts are left unsaid in WWE 2K18. The audio also crackles sometimes too, mostly when the crowd and sound effects are at work together. There were moments that I had to throw headphones near me, because the crackling became too much.
WWE 2K18 is just painful to play. Almost everything about the port is poorly implemented, causing me to just feel utter sadness. I was looking forward taking the experience with me everywhere and battle it out in the match styles I like. Right now, there is no reason why you should pick up the title. None of the single-player modes are particularly fun and playing it with more than two wrestlers is out of the question. This discounts most of the current offerings in the game and leaves a very slim package to be enjoyed. Even those moments are riddled with bugs and audio cuts that really aren't acceptable. The two man matches can be entertaining, but the sacrifice is simply a few steps too far.