Can you dig it?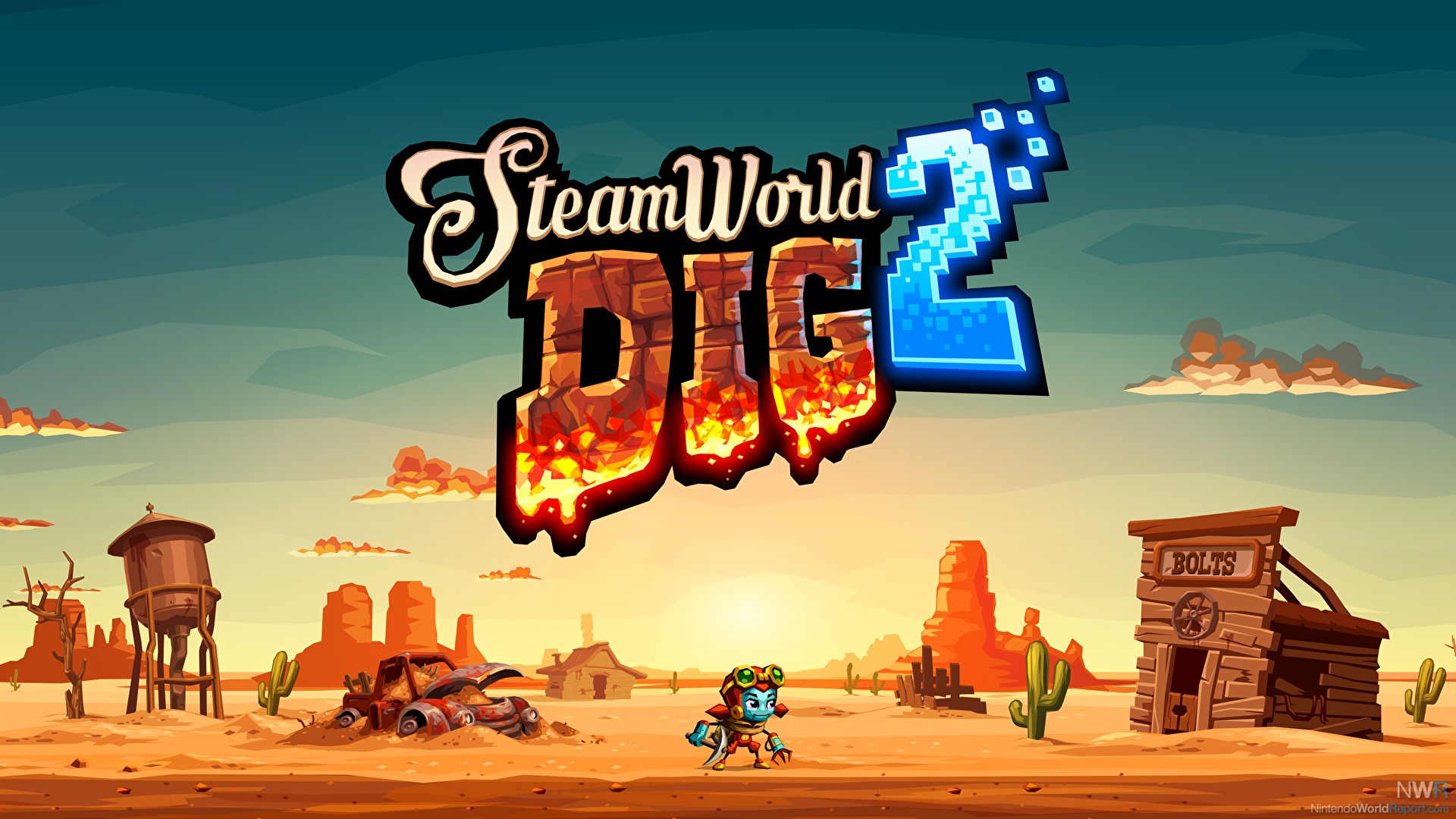 Indie developer Image & Form's eShop darling, SteamWorld Dig, was a surprise hit when it released on the 3DS in 2013. Featuring Metroidvania-style gameplay combined with an addictive cycle of finding treasure, selling it, and using the proceeds to upgrade your gadgets, the original Dig found its way into the hearts of many fans, including this writer. Four years later, and Image & Form has graced Nintendo's newest console, the Switch, with a sequel that looks to expand on the original's gameplay and provide a bigger, better world for players to explore. And after spending sleepless nights, telling myself I'd go to bed after "just one more run underground," I'm happy to say that they've succeeded in making Dig 2 a fantastic sequel.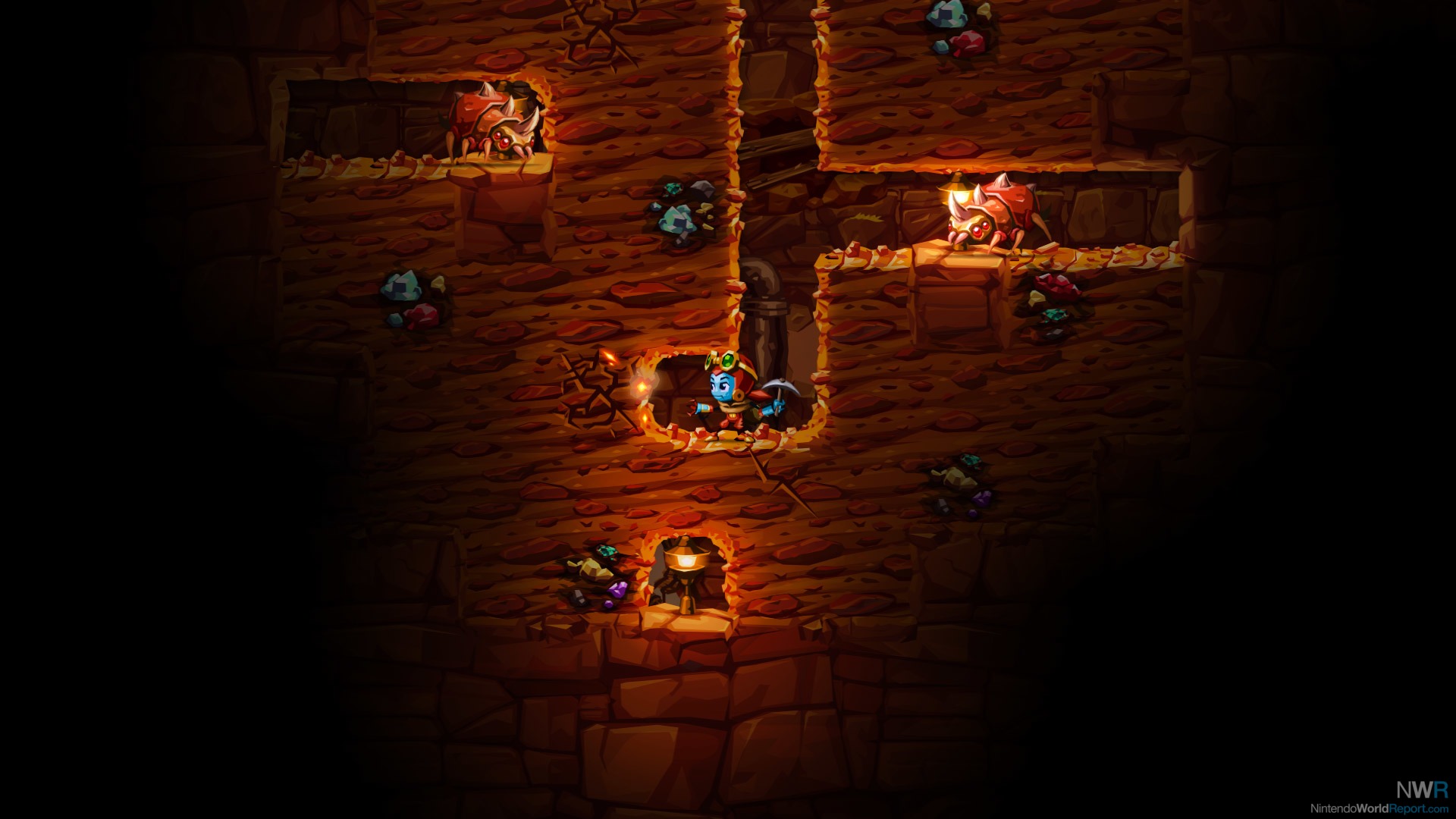 Players of the original game will feel right at home here. While the gameplay has been refined, you're still mostly whacking away at the dirt and stone with your pickaxe, creating underground paths to navigate as the new protagonist, Dot (a side character from the original) and her sprite-like guide, Fen, attempt to learn the fate of Dig's main character, Rusty. I won't spoil the story here, but I will say the writing is wonderfully witty, and there's an intriguing air of mystery hanging around Dig 2's subterranean caverns. The plot is much more engaging this time around, and I found myself growing attached to the heroes the deeper I dug in.
Unlike the first game, Dig 2's underground labyrinths aren't randomized. Upon first learning of this fact, I was initially worried, but a more structured and carefully designed world means that the developers were more intentional about the game's pacing. The rate at which you unlock new abilities and upgrades for Dot feels more natural as a result. Just when you think you've gotten comfortable with Dig 2's mechanics, the game throws a fresh, new ability at you to master. This sense of progression is one of the biggest reasons why I found myself unable to put the game down until either I couldn't keep my eyes open anymore, or my Switch's battery ran out. Digging, finding treasure, selling it, and purchasing upgrades in SteamWorld Dig 2 is one of the most addictive gameplay cycles I've ever experienced.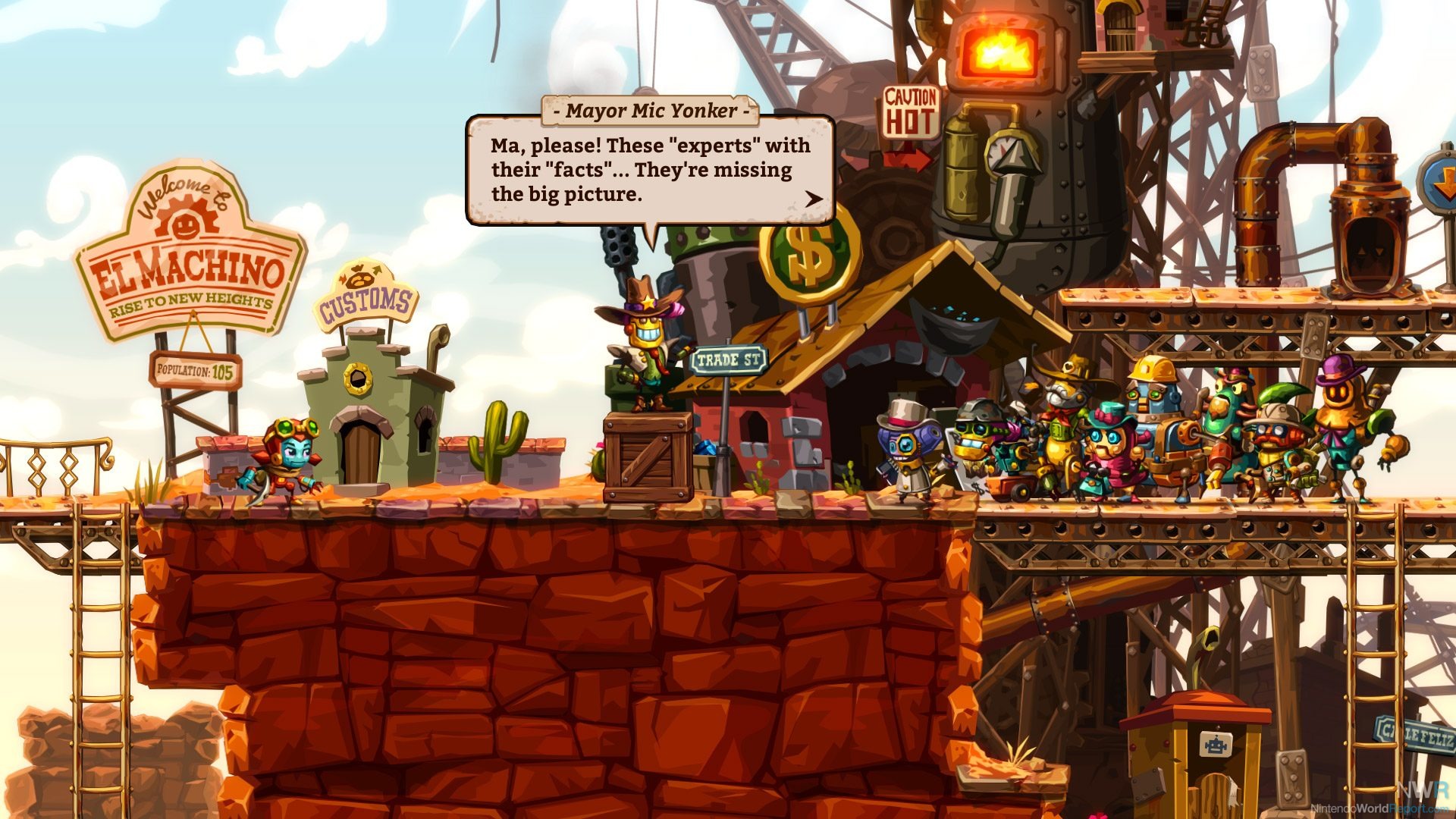 There's more than just finding treasure this time around, though. Players are also tasked with finding relics, of which there are over 40 in the game. Finding these and giving them to an NPC in the hub town, El Machino, will net Dot some blueprints that she can use to upgrade her weapons even further. Equipping these upgrades to her gadgets requires another collectible, cogs, which can often be found in one of the game's many mini-dungeon areas. Each one of these shrine-like levels asks the player to demonstrate mastery of a particular skill, and rewards them with a cog and/or relic for their trouble. I often found these to be some of the most challenging parts of the game, but also felt a sense of accomplishment once I had completed one. Collecting cogs and relics, and using their unlocked upgrades to strengthen your arsenal is key to effectively making your way through the mines underneath El Machino.
If there's one nitpick to be had with SteamWorld Dig 2, it's that there are a few moments in which the onscreen action can get a little too hectic. A couple of moments in particular stood out to me as frustrating, because so much was happening at once that I felt a couple of the deaths I suffered weren't because of my lack of skill, but rather because there was just too much going on all at once for me to keep up with. These moments are incredibly rare, however, and didn't halt my enjoyment of the game, but less skilled players may find them frustrating, especially because dying results in Dot losing all the treasure she's collected since entering the mines, with no way to recover them.
Any complaint about difficulty spikes is outweighed by the sheer brilliance of the rest of the game, however. SteamWorld Dig 2 takes everything fans loved about the original game and turns the dial up to eleven. It's bigger, better, and even more addicting than its predecessor, and absolutely deserves a spot in every single Switch owner's library.