Crashmo's changes make it feel both wholly new and warmly familiar.
Pushmo was the first 3DS eShop game to demonstrate the potential of Nintendo's download platform. The Intelligent Systems-developed block-pushing game was deep, challenging, and addictive. The sequel, Crashmo, is surprisingly different despite having the same general presentation. Instead of the mammoth monoliths you had to solve in Pushmo, Crashmo generally presents simpler structures, though they are, for the most part, far more difficult.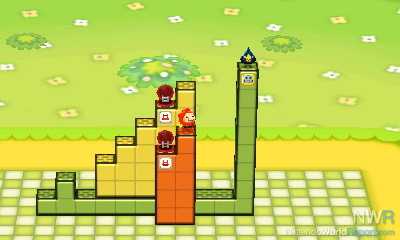 The primary mechanic tweak is that blocks now react to gravity and fall to the ground when they lack support. Additionally, you have full camera control and a much bigger area to move the blocks around in. With these additions, Crashmo is basically Pushmo with fewer limitations, freeing it up for crazier, more mind-bending puzzle solutions. This quality detracts from the grandeur of the levels, though, as most aren't the sprite-based murals that the majority of the original's puzzles were. Instead, they are generally indeterminate groups of blocks, but still, that doesn't tarnish the Crashmo experience.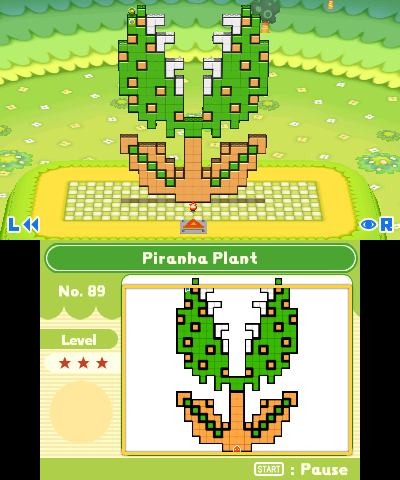 The main part of the game, containing 100 puzzles, is shorter than Pushmo, but more secrets lie in wait for the brave souls who finish it. You must complete a few sets of tutorials at the outset, but Crashmo hides most of its in-depth learning in an optional training area. Intelligent Systems is also releasing new levels via QR codes weekly, and you can always check out what boisterous puzzles other players make by scouring the Internet for created levels.
Crashmo's difficulty and more abstracted play style may turn off some Pushmo veterans who crave more structure in their block puzzles. However, with refined gameplay and a wealth of content, the new game in the young series is still one of the best games on the 3DS eShop.