Casey and Perry return in another Talk Nintendo crossover episode.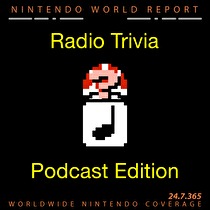 Subscribe via iTunes (Please rate and review, too!)
Actually, don't be fooled. It's more like TYP returned as a guest on Talk Nintendo. But it matters not: more Radio Trivia! Huzzah!
A special thanks Perry for editing this episode.
If you liked this episode's selections, be sure to tell the Talk Nintendo crew! Also keep at least one floating eyeball out for the full Talk Nintendo Podcast episode! (Happy Halloween!)
If you have a game request that hasn't been used yet, send it my way and your request might be on the next episode of Radio Trivia: Podcast Edition! Heck, throw in a question and specific songs if you want. Just remember, it has to be a game found on a Nintendo system in North America (unless we say otherwise)!
Games featured in this episode:
Guns, Gore and Cannoli 2 (Switch)
Shadow the Hedgehog (GC)
Owlboy (Switch)
(Highlight the text above with your cursor to view it.)
This episode was edited by Perry Burkum. All game music is copyright their respective owners.