What to expect from this legendary platformer.
Rayman Legends is an upcoming platformer for the Wii U, as well as PlayStation 3, PlayStation Vita, Xbox 360 and PC. Published by Ubisoft and developed by Ubisoft Montpellier, the title was originally a Wii U exclusive but was later delayed seven months from its original February release date in order to port the game to other platforms. Thankfully, they've used the extra development time to make what was already looking to be an outstanding platfomer even better.
"Trust me, the things we are adding aren't minor," says Ubisoft's Senior Game Manager Michael Micholic. "We're not talking about adding some polish here and there, but 30 new levels and several new bosses." The game will also feature 40 levels from Origins, remastered using the updated game engine.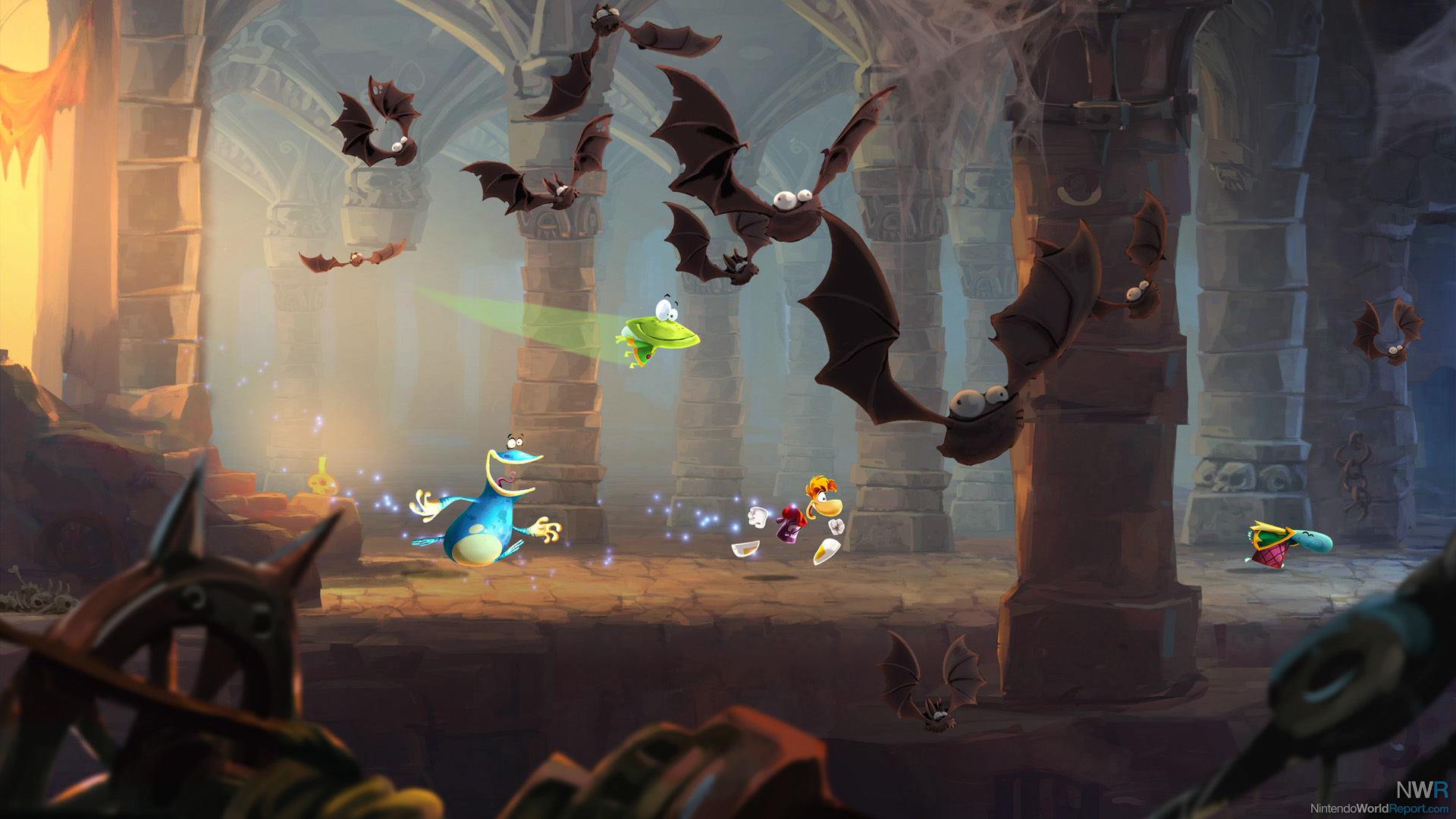 The plot (as far as we know) involves the Bubble Dreamer, our antagonist, wreaking havoc on Rayman's world while he and his friends slept for the better part of a century. Upon waking up, the gang is tasked with platforming through the many levels of each world to save the day. The game plays similarly to its predecessor, Rayman Origins, so expect lots of running, jumping, slapping and floating.
New to Legends, however, is a special touch screen-controlled character named Murfy. Always available in multiplayer or in specific places in single-player, you can control Murfy on the GamePad to cut ropes, move platforms, and stun enemies to help Rayman get through the level.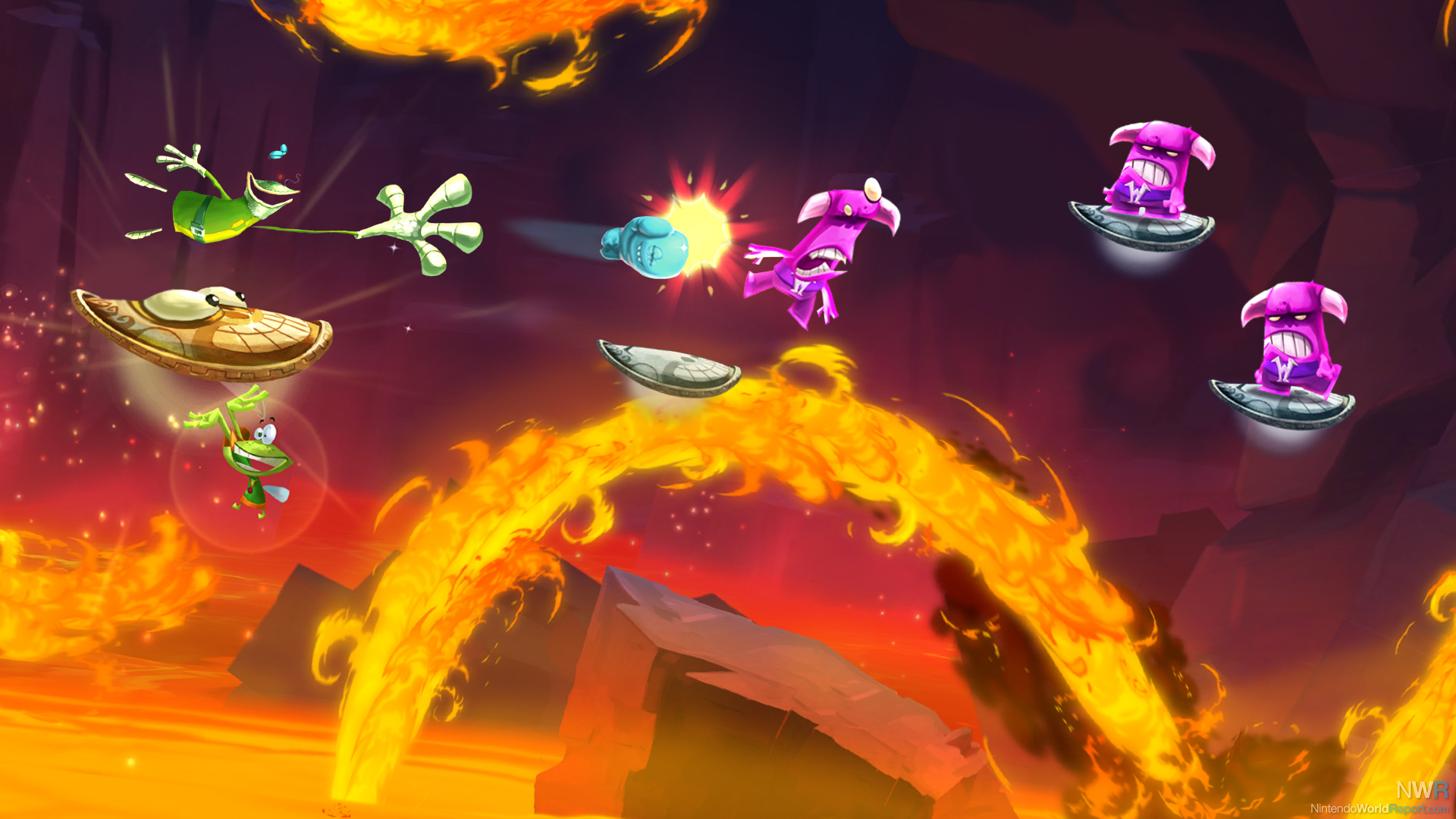 You can also make Murfy glide across the Lums in each stage to double your score at the end of each level, which also comes in handy in the game's music-based stages. In them, you have to use your precise platforming skills to keep in step with songs like "Black Betty" and "Eye of the Tiger".
Wii U owners got a taste of Rayman Legends earlier this year with the downloadable Rayman Legends Challenges App made from content found in the full game. These challenges reset both daily and weekly, as players from around the world compete in a high score competition over things like getting the fastest times and enduring a challenge the longest. If you prefer your competition offline, Legends will also feature a special 2D soccer sub-game called Kung-Foot, in which up to five people can play a competitive soccer game with the game's playable characters.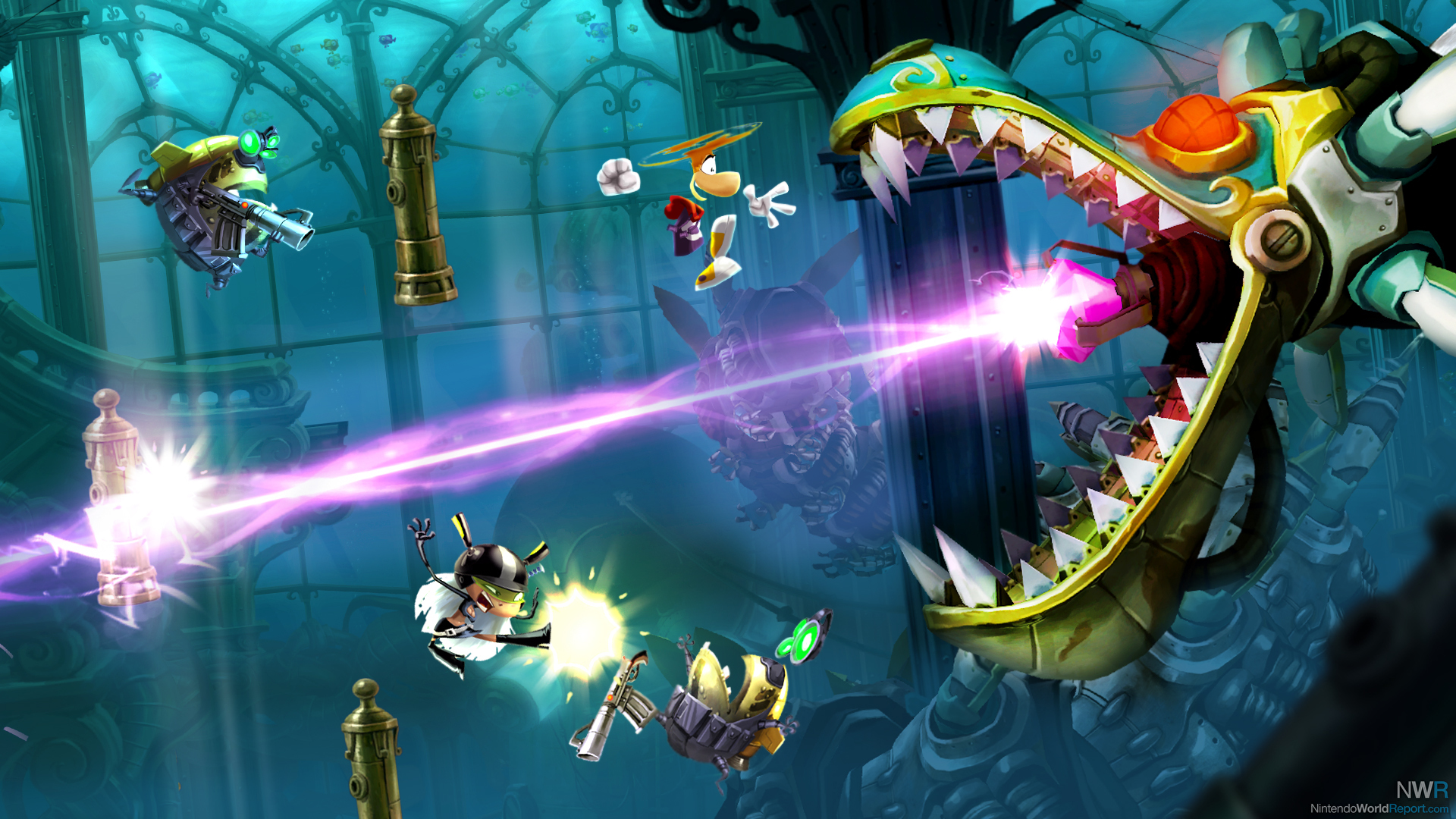 Though the game has been a long time coming, it seems like Rayman Legends will definitely be worth the wait. Rayman Legends releases on all platforms August 29 in Australia, August 30 in Europe, September 3 in North America, and October 17 in Japan.