The last Smash Ultimate amiibo comes with a bottle of aspirin and a plot novel from his home series. (Or it should.)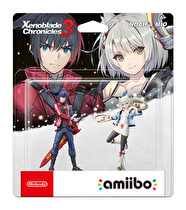 The Nintendo Direct featured launch dates for four previously announced Amiibo as well as confirmation of the existence of a fifth.
The Tears of the Kingdom duo of Zelda and Ganondorf will be available on November 3
Noah and Mio from Xenoblade Chronicles 3 will follow on January 19
The final Super Smash Bros. Ultimate amiibo - Sora - will be released sometime in 2024, roughly two and a half years after the character's release in the second Fighter's Pass.