OK, I want to see proof of anyone who had this on the bingo card in the Talkback.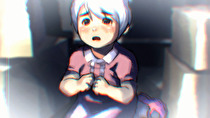 A pair of adventure titles from the late 2000s are coming out of nowhere for a Switch rescue.
"Another Code: Recollection" is a Switch remaster of Another Code: Two Memories (or "Trace Memory" in North America) and Another Code R: A Journey into Lost Memories (never released in NA), the 2005 and 2009 adventure titles developed by the late developer Cing. Recollections will launch on January 19.