...when you type "NPD" for nearly a decade, it's still tough to get used to.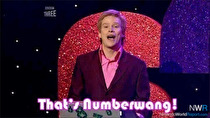 In the final month before a ten-million selling Zelda title, Nintendo's three headed monster fared quite well in the April US sales survey.
All data based on revenue from April 2 - 29 unless otherwise indicated. NIntendo digital sales are not counted, third parties may report eShop revenue if they choose.
For the first time all year, the Switch was the top selling platform in unit sales, though still behind the pricer PlayStation 5 in dollar sales. Switch dollar sales were up "double digit percent" compared to March according to Citrana's Mat Piscatella, buoyed by the April 28 launch of the Tears of the Kingdom-branded Switch OLED.
The other major events in the month for Nintendo were the Mario movie and the launch of Advance Wars 1+2 Reboot Camp, and given the lack of digital reporting both were within expectations. Mario Kart 8 Deluxe retained 10th place in the software survey as the top first party title, with Advance Wars landing 15th place, New Super Mario Bros. U Deluxe placing 16th, and Super Mario 3D World + Bowser's Fury slotting into 20th (from 23rd and 26th in March). Pokemon Scarlet and Violet captured 18th place in April.
Third parties had a strong month of sales as well, with MLB The Show 23 retaining its 3rd place from March, the Mega Man Battle Network Legacy Collection landing in 8th (and second on the Switch behind Mario Kart and just ahead of Advance Wars), FIFA 23 9th, Minecraft Legends debuting in 11th, the original Minecraft sticking in 13th, and the Final Fantasy Pixel Remasters placing 14th with very limited physical distribution.
The major event of the May period will of course be the launch of Tears of the Kingdom, which has already sold more than 4 million copies in just its first weekend - though it isn't known what percentage of those sales will count in next month's survey due to Nintendo not reporting eShop sales and the existence of the Switch Online voucher program allaying a $69.99 MSRP.