Despite Dead Cells, Engage, Fusion, and Mario Kart - there are games coming out alongside the DLC this week.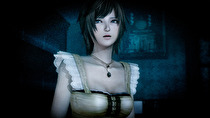 Things we missed last week: Sky Kid DX was the Archives game, and the stupidest idea of the week - which actually requires a toilet roll if the description means anything - is Give Me Toilet Paper!
Despite all of the news of the week seemingly focusing on DLC (Dead Cells + Castlevania, Chrobin + Veronica, Metroid Fusion, Mario Kart 8 Deluxe wave 4) there's a fair few games coming out this week as well. And a lot of it has been featured before; we have Fatal Frame/Project Zero bringing the fourth game to North America for the first time, Session: Skate Sim bringing something to fill the gap of #Skate4, that Square Enix game from the last Nintendo Direct's Japanese airing (Paranormasight: The Seven Mysteries of Honjo), and Ib from September's Direct. If you prefer Indie World veterans, you get Figment 2: Creed Valley, Oni: Road to the Mightiest Oni, and a game Nintendo's indie socials have promoted with The Last Spell.
Other titles from not-presentations include Little Witch Nobeta (Idea Factory action RPG), Mato Anomalies, and... *sigh* Record of Agarest War. And it seems like we're coming in and going out like a lion, as we get the other infamous fanservice SRPG, Mugen Souls, on the 27th.
North America
Retail
Little Witch Nobeta (US$49.99/C$69.99: Tuesday)
Session: Skate Sim ($49.99/$59.99)
DC's Justice League: Cosmic Chaos ($49.99/$64.99: Friday)
Record of Agarest War ($39.99/$53.45)
Digital
Fatal Frame: Mask of the Lunar Eclipse ($49.99/$65.99)
Mato Anomalies ($39.99/$56.16: Friday)
Oni: Road to be the Mightiest Oni ($29.99/$39.99)
The Testament of Sherlock Holmes ($24.99/$34.99)
Figment 2: Creed Valley ($24.99/$28.99)
The Last Spell ($24.99/$28.99)
Emoji Kart Racer ($24.99/$32.99: Friday)
Metal Dogs ($22.00/$29.00: Wednesday)
Paranormasight: The Seven Mysteries of Honjo ($19.99/$26.99)
Tiny Troopers: Global Ops ($19.99/$25.99)
Know By Heart ($19.99/$22.79)
Chippy&Noppo ($19.99/not releasing)
Sherlock Purr ($19.99/$29.99: Friday)
A Passive Boy At The Huntress Clinic ($19.90/not releasing)
Mari and Bayu: The Road Home ($16.99/$18.99)
Titanium Hound ($15/$19.99: Saturday)
Pronty ($14.99/$20.49: Tuesday)
Ib ($14.99/$19.49)
Package Rush ($14.99/$20.16: Friday)
Zapling Bygone ($12.99/$16.99)
Ski Resort Driver ($12.99/$16.99: Friday)
Caverns of Mars: Recharged ($9.99/$13.29)
Mystic Gate ($9.99/$12.99)
Why I Was Born ($9.99/$12.49)
Draw a Stickman: Epic 3 ($9.99)
Antigravity Racing ($8.99/$10.99)
Space Haters ($5.99/$7.99)
Evil Up ($5.99/$7.99: Friday)
Puss in Boots Interactive Book ($4.99/$5.99: Monday)
Fear or Evil ($4.99/$6.99)
Sudoku Master: Classic Sudoku ($4.99/$6.50)
Super Ninja Miner ($4.99/$6.49)
Puzzle by NikoliS Masyu ($4.99/$6.46)
Mythology Waifus Mahjong ($4.99/$6.99: Friday)
Hike Trip ($4.99/$6.73: Friday)
Neon Blast ($4.99/$4.93: Friday)
Escape A Fireworks Factory ($4.90/$6.57)
Island Cities ($2.99/$4.19)
Showtime: Vampire Diaries ($2.99/$3.50)
Felix The Toy DX ($1.99/$2.59: Friday)
Archives
Turbo Force ($7.99/$9.87)
Sales and Price Drops
Highlight: Lego Star Wars: The Skywalker Saga is 70% off until the 20th. PSPrices, DekuDeals
Europe
Retail
Little Witch Nobeta (€49.99/£44.99: Tuesday)
DC's Justice League: Cosmic Chaos (€49.99/£44.99: Friday)
Train Life: A Railway Simulator (€29.99/£26.99)
Digital
Project Zero: Mask of the Lunar Eclipse (€49.99/£39.99)
Mato Anomalies (€39.99/£35.99: Friday)
Oni: Road to be the Mightiest Oni (€29.99/£24.99)
The Testament of Sherlock Holmes (€24.99/£24.99)
The Last Spell (€24.99/£22.49)
Figment 2: Creed Valley (€24.99/£21.99)
Emoji Kart Racer (€24.99/£21.99: Friday)
Colossal Cave (€22.99/£19.99)
Know By Heart (€19.99/£17.99)
Paranormasight: The Seven Mysteries of Honjo (€19.99/£15.99)
Tiny Troopers: Global Ops (€19.99/£15.99)
Sherlock Purr (€19.99/£17.99: Friday)
Mari and Bayu: The Road Home (€16.99/£15.29)
A Passive Boy At The Huntress Clinic (€15.90/£14.90)
Pronty (€14.99/£13.99: Tuesday)
Ib (€14.79/£13.29)
Package Rush (€14.99/£13.49: Friday)
Titanium Hound (€14.99/£13.49: Saturday)
Zapling Bygone (€12.99/£11.69)
Ski Resort Driver (€12.99/£11.69: Friday)
Fragment's Note+ After Story (€10.99/£9.89)
Draw a Stickman: Epic 3 (€9.99/£8.99)
Why I Was Born (€9.99/£8.99)
Mystic Gate (€9.75/£8.69)
Caverns of Mars: Recharged (€8.99/£8.09)
Antigravity Racing (€8.99/£7.99)
Evil Up (€5.99/£5.99)
Space Haters (€5.59/£4.99)
Fear or Evil (€4.99/£4.99)
Mythology Waifus Mahjong (€4.99/£4.99)
Puzzle by NikoliS Masyu (€4.99/£4.49)
Super Ninja Miner (€4.99/£4.09)
Hike Trip (€4.99/£4.49: Friday)
Neon Blast (€4.99/£4.49: Friday)
Escape A Fireworks Factory (€4.54/£4.07)
Puss in Boots Interactive Book (€3.99/£3.59: Monday)
Island Cities (€2.99/£2.69)
Showtime: Vampire Diaries (€2.99/£2.69)
Felix The Toy DX (€1.99/£1.79: Friday)
Archives
Turbo Force (€6.99/£6.29)
Japan
Ray'z Arcade Chronology (¥7480)
Project Zero: Mask of the Lunar Eclipse (¥6380)
Chef Life (¥5280)
Mato Anomalies (¥5280: Friday)
Oni: Road to be the Mightiest Oni (¥3850)
The Testament of Sherlock Holmes (¥3600)
Emoji Kart Racer (¥3520)
Train Life: A Railway Simulator (¥3520)
Fairy Tale Above The Clouds (¥3380)
Space Tail: Every Journey Leaves Home (¥2999)
Dragon Prince And Matori Princess (¥2980)
Melon Journey (¥2980)
The Last Spell (¥2800)
Chippy&Noppo (¥2500)
Ala Mobile (¥1999)
Package Rush (¥1986)
A Passive Boy At The Huntress Clinic (¥1980)
Paranormasight: The Seven Mysteries of Honjo (¥1980)
Pronty (¥1840: Tuesday)
They Always Run (¥1800)
Mari and Bayu: The Road Home (¥1780)
Gunborg: Dark Matters (¥1680)
Ib (¥1500)
Plan B From Outer Space: A Bavarian Odyssey (¥1300)
Why I Was Born (¥1280)
Caverns of Mars: Recharged (¥1099)
Mystic Gate (¥1000)
Japanese Escape Games Escape From The Cat's Garden (¥990)
Great Detective's Mysterious Deduction (¥980)
My Son Yone-sama (¥980)
Turbo Force (¥838)
Dragon x Dragon (¥800)
Outcasts of Dungeon (¥699)
Super Hero Fighting Legends (¥699)
Mythology Waifus Mahjong (¥640)
Sudoku Master: Classic Sudoku (¥640)
Super Ninja Miner (¥580)
Pixel Game Maker Series Loplight (¥550)
Puzzle by NikoliS Masyu (¥500)
Escape A Fireworks Factory (¥490)
Island Cities (¥400)