It's been a while for one of the leads.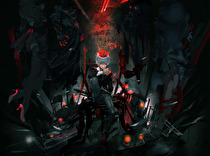 A veteran of the Japanese horror RPG genre is making his first appearance in a quarter century for a new RPG that NIS America has already confirmed for Western release.
Known as Monark, the new RPG from developer Lancarse (previous works including programming on Persona Q2: New Cinema Labyrinth and Shin Megami Tensei: Strange Journey) will launch in early 2022 in North America and Europe, following an October 14 Japanese release. One of the scenario creators, Ryūtarō Itō, has last credits on the original Shin Megami Tensei: Devil Summoner (1995, Saturn) and Shin Megami Tensei if (1994, Super Famicom) but nothing in the years since.
NISA has released a trailer showing the game's characters and combat system, and confirms there will be four playable secondary characters with different endings.