You might be surprised as to who's going to show up.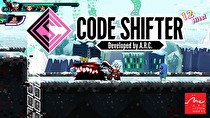 Arc System Works has announced a release soon for proof that game programming is harder than it looks.
Code Shifter is an 8-bit themed side-scrolling brawler set for release in the first quarter of 2020. The main character Stella is a programmer at the "Awesome Rainbow Corp" who has to debug a game with the help of an AI and allies from classic Arc System Works-owned series. River City, BlazBlue, and Guilty Gear are among the series that will be included.
A four player multiplayer mode will also be in the game.