Another Falcom hit crosses the divide.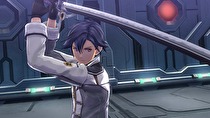 NIS America is bringing a recent hit RPG franchise to Nintendo platforms for the first time.
The Legend of Heroes: Trails of Cold Steel III will release on Switch in North America and Europe in spring of 2020, along with a limited edition. No Japanese release date has been announced.
The Trails of Cold Steel series focuses on the seventh class at a military academy as they try to stave off the destruction of their home country of Erebonia. The third game in the series launched in October for PlayStation 4, with the first two games coming to PlayStation 3/Vita/4.