Looks like the Yes Movement will need to take a step back for this.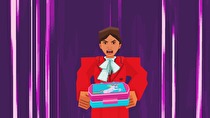 After making an anthill, Thunderful has announced their next Switch project which will probably have a negative reaction.
Thunderful will publish German firm Studio Fizbin's Say No! More in 2020. A single player adventure game, Say No! More features a created avatar trying to survive by saying "No" in a world in which turning things down is a lost art.
Among the confirmed features are the ability to charge up a No and turn people down in multiple languages.