Well, we knew it would be SOMETIME in the 2020s...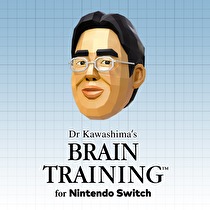 Dr. Kawashima's next stop in Europe will be very early in the new year.
Nintendo of Europe have confirmed a 3 January release for the training game on Switch, a mere week's turnaround from the game's Japanese release. The stylus announced with the Japanese release will be included with retail copies of the game as well.
As of press time, a North American date has not been confirmed.