That week just got a bit more insane.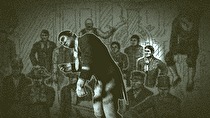 The week of October 18 just got another third party shot in the arm.
Lucas Pope, developer of Return of the Obra Dinn, has announced his black and white investigation title will release on the Switch on the 18th. No additional pricing details were provided.
Return of the Obra Dinn releases on October 18th for Switch, PS4, and Xbox One! pic.twitter.com/2r35Rw4eXP

— Lucas Pope (@dukope) October 3, 2019
Obra Dinn will join The Witcher 3, Overwatch, Little Town Hero, Children of Morta, Baldur's Gate I/II, Icewind Dale, and Planescape Torment as major 3rd party Switch releases that week.