A slight delay from the original plans.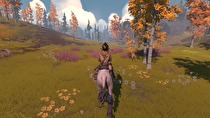 October 10 will see the launch of a bright light of March's indie showcase.
The adventure of Pine will release on October 10, for US$24.99. Players will play as Hue, who tries to bring his tribe to the top of the food chain in a large open world.
Pine was originally showed in March's indie showcase with a planned August release.