Then we talk to a wall.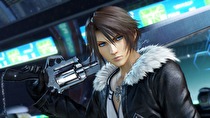 September's RPG party will kick off a few days earlier than planned.
Square Enix have confirmed the release date for the remastered Final Fantasy VIII as September 3. The listing has not appeared in the eShop as of yet, but other system stores have a price of US$19.99/C$26.99.
The remastered FFVIII was announced as a part of Square's E3 presentation.