One of gaming's best-looking and worst-kept secrets.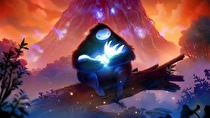 Following Cuphead's Switch release earlier this year, another Microsoft published independent smash is head to Switch next month.
Ori and the Blind Forest, Moon Studio's 2015 exploration platformer that was previously an Xbox and Microsoft Store exclusive, is coming to the Switch on September 27. The game is published by Xbox Game Studios.
In Ori, players guide the title character through a series of platforming challenges with the aid of a spirit named Sean, as they try to save their forest by locating its three building block elements. The Switch version is based off the Definitive Edition of the game which includes extra difficulty options and fast travel options.
As of yet, no word has been given on the sequel Ori and the Will of the Wisps, which is scheduled for release on Xbox next February.