Hack and slash meets pinball in a couple of weeks.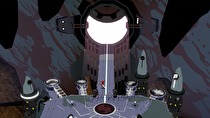 A unique hack and slasher will hit the Switch in a couple of weeks.
Creature in the Well, previously announced in this spring's Nindies Showcase, will hit full release on September 6. The Unreal Engine 4 game combines pinball and hack/slash elements into a unique adventure style.