The #1 slot wasn't going to be a contest if you knew the release schedule.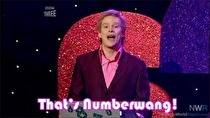 Although there was a pigskin in the room in the July schedule, Nintendo software dominated July once again for the NPD Group's US sales survey.
All data is for the period of July 7 to August 3, and is based on revenue unless noted.
In hardware, the Switch was the top selling platform of July again, despite all platforms being down year over year. July system sales may have been suppressed due to the announcement of the Switch Lite and the enhancement to the battery both announced during the period.
Software was largely a Nintendo event in July, however. Although the early (August 2) launch of Madden NFL 20 for the PlayStation 4 and Xbox One meant it was the number one game in July, six Switch exclusives were in the top 10. Fire Emblem: Three Houses led the charge at #2, with the largest launch for a Fire Emblem game in the franchise's 16 year (US) history. In terms of total (dollar) sales it trails only 2013's Fire Emblem Awakening, despite reports of constant sellouts in the period and no digital sales reported. Super Mario Maker 2 followed up its June win with a third place finish, while Marvel Ultimate Alliance 3 finished in fourth. The other Nintendo exclusives in the top 20 were Smash Ultimate in 7th, Mario Kart 8 Deluxe in 9th, The Legend of Zelda: Breath of the Wild in 10th, and New Super Mario Bros U in 18th. Multiplatforms on Switch included Minecraft in 5th, Mortal Kombat 11 in 8th, Crash Team Racing: Nitro Fueled in 14th, and NBA 2k19 in 19th.
Nintendo is the publisher of record for both the Switch and 3DS top 10s in their entirety, though the other July debut (Dragon Quest Builders 2) missed both the top 20 overall and the top 10 on Switch.
Switch
Fire Emblem: Three Houses
Super Mario Maker 2
Marvel Ultimate Alliance 3
Super Smash Bros Ultimate
Mario Kart 8 Deluxe
The Legend of Zelda: Breath of the Wild
New Super Mario Bros U Deluxe
Super Mario Party
Pokémon Let's Go Eevee
Super Mario Odyssey
3DS
Pokémon Ultra Sun
Pokémon Ultra Moon
Super Mario Maker
The Legend of Zelda: Majora's Mask 3D
Detective Pikachu
Super Mario 3D Land
Super Smash Bros
Luigi's Mansion
Mario Kart 7
The Legend of Zelda: Ocarina of Time 3D